Vikings prepare for activities over winter break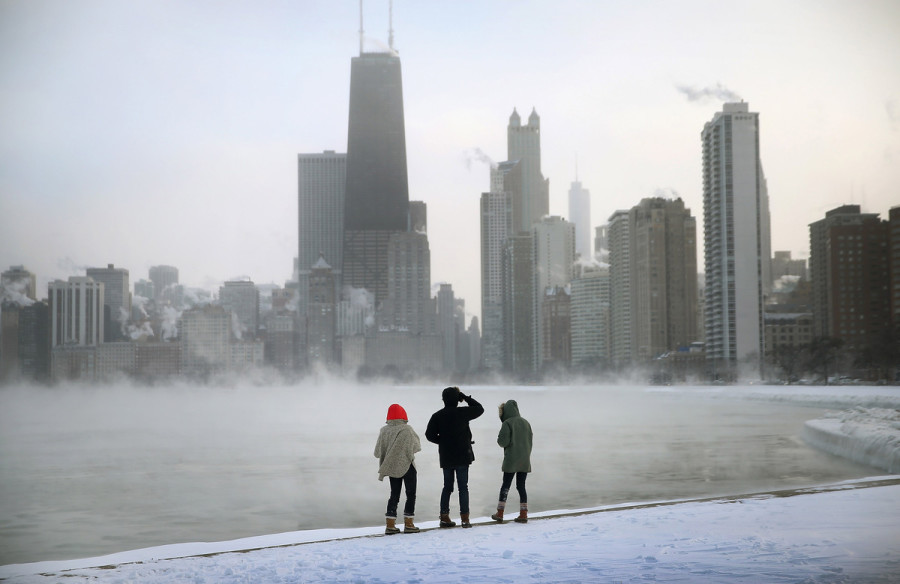 Sakina Ghalatah, Contributing Writer
December 16, 2015
As December descends upon the Northwest Suburbs, Fremd students are finally allowed to begin their winter break. With two weeks off, students are finding themselves planning out exactly what they want to do over the break, whether it's traveling abroad, doing things at home or just catching up on their sleep.
Junior Anya Bhagwakar, unlike many of her friends and family, plans to take the two weeks she has off to relax and take a break from school work.
"I'm not going on vacation but I'm going to hang out at my house and maybe do some fun things like going to the mall or go to someone's party. I usually go to my friends house or watch something or go shopping," Bhagwakar said. "A lot of my friends are actually going to places like Costa Rica and my mom is actually going on vacation with just her sister but I'm just staying here."
Even though it is winter time and nationals are over, some members of the swim team are still practicing. Freshman Lesia Kozych is ready to dive into winter break with hopes of swimming through it. However, she's also excited for Christmas with her friends and family.
"Over winter break I'm going to swim practice, probably spend time with my friends and family, nothing too enjoyable," Kozych said. "Although I am looking forward to celebrating Christmas and possibly catching up on some sleep."
During winter break, the new year begins and Chicago on New Year's will be filled with exciting events. For example, 103.5 Kiss radio's Jingle Ball will close out 2015 with the year's hottest music concerts. Dubstep artist Skrillex is also performing in Chicago for New Year's Eve. Christkindlmarket is returning this year in Daley Plaza with their traditional German-American attractions that millions of people will come to see and appreciate. In addition, Millennium Park will be opening their annual ice skating rink for everyone to enjoy over winter break. Chicago will also have its very own New Year's eve ball drop so that Chicagoans and out-of-towners alike can admire and celebrate the arrival of a new year.
Some important events happening out of state includes the New Year's festivities which includes the ball drop occurring at midnight. Smaller towns, such as Sister Bay, Wis., will be participating in other entertaining activities on New Year's Eve such as parades, ice skating, fireworks, and live music throughout the night.
Some lucky ones like English teacher Sabra Gerber and her family are planning to escape the harsh Chicago winter by taking an out-of-state trip. Celebrating a late Hanukkah in Atlanta is on Gerber's plan for the break as she has fun with her family.
"I'm so excited to spend winter break with my family. We'll have a belated Chanukah party, and then we'll celebrate Christmas, too. My four and six year old are very excited because the weeks will be filled with lots of presents and activities. Also, as we often do, we'll spend part of the break in Atlanta with my parents," Gerber said. "As for spring break, my kids' break is different than Fremd's.  We aren't able to travel, but I'm able to take the boys  to school each morning and volunteer in their classrooms during some of the days, which is always so much fun."