Video: Best musical moments of the year

As 2015 finally draws to a close, there are many musical events to look forward to in 2016, as well as things to look back and reflect upon.  This year has brought us numerous events from the Fremd Music Association programs including orchestra, choir, and band concerts featuring musicians of all different experience levels, the fall musical adaptation of the classic "The Sound of Music," the premiere of various new musical clubs, such as the Viking Chorale, and the new Viking Marching Band program, "The Hero Within." In addition, the Fremd Variety Show showcased a multitude of talents the Fremd student body has, and other non-performance musical events such as Music Trivia Night provided fond memories.
Junior Sarah Yoon, who plays clarinet in Symphonic Winds, enjoyed her experience during the first band concert of the year, after seeing the amount of hard work that payed off.
"My favorite musical moment so far during this year was probably our first concert. We had very limited time to practice but we pulled it off," Yoon said. "The satisfaction after our first performance of the year was amazing."
2016 is beginning to creep closer, bringing many exciting events including Writer's Week, the ILMEA conference, and many more performances.  Students and performers alike will have much to look forward to in the second half of the school year.
Junior Ben Mathew, who participates in Men's A Cappella and Chamber Singers, is anticipating any opportunity that will allow him and his peers to display their progress in the next year.
"I am looking forward, once again, to IMEA next year as well as Concerto Aria which is a selection of students here at Fremd who are the best in the school," Mathew said. "Any showcase of such incredible talent mixed with the dedication it takes to be a musician is what I always look forward to each year."
If you're looking to recap on all of the great musical moments so far, check out the video above which includes clips from performances by the Viking Marching Band, Symphony Orchestra, and Chamber Singers.
About the Writer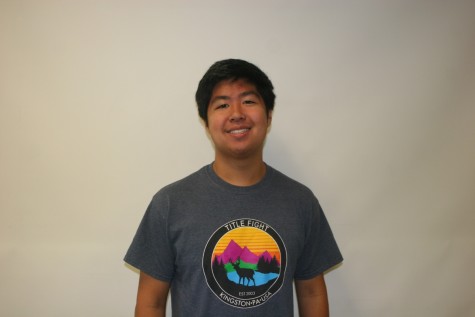 Ethan Wong, Arts and Entertainment Editor
Ethan is an Arts and Entertainment editor for the Logue and is in his senior year of high school. In addition to being an editor, Ethan is also a member...