Fremd Students Selected for ILMEA All-State
From Jan. 27 to Jan. 30, a large group of advanced musicians from around the state of Illinois will come together for a weekend of music making. This year Fremd is fortunate enough to have fourteen musicians from Band, Orchestra, and Choir selected for the ILMEA All-State ensembles.
In order to be considered for All-State honors, students must go through a competitive audition that took place on Oct. 6 and pass the judging process done by a panel of high school music teachers. These students then get selected to attend the District 7 ILMEA District conference and later selected for ILMEA All-State.
Students prepare for the audition very early on in hopes of making their respective ensembles. Junior Sarah Akutsu is no exception. "I started practicing before summer break for the district audition and ultimately for All-State," Akutsu said.  "When the school year started, I started practicing at least two hours a day."
The fact that these students practiced for a long time does not come as a surprise for the Fremd music teachers. Band teacher Matthew Moore recognizes the amount of dedication and hard work that Fremd All-State musicians have put in to reach their goals. "We have numerous Band, Choir, and Orchestra students that are very passionate about performing on their instrument or vocal part at a very high level," Moore said. "The students consistently have the drive and preparation skills in order to succeed at the District 7 auditions, which results for some of the students being selected for the ILMEA All-State Festival.  All of these students have also spent countless hours studying privately with professional musicians, which also aids in their preparation and high performance level."
By being selected for All-State, these Fremd musicians will be going to Peoria, Illinois to attend a three-day conference that consists of rehearsals and a concert on the final day. Though the rehearsals are long, students are given the opportunity to work with acclaimed musicians and conductors that undoubtedly leaves an impact on these musically talented students.
For some students, this will be their first experience at the conference while it will be the second or third time for others. For Senior Brian Lin, who made ILMEA all four years during his high school career, this year's All-State conference will be his third and last time. "I'm very excited to head back to Peoria for my third year," Lin proclaims enthusiastically. "Every year I always look forward to All-State because I get to meet and reunite with fellow outstanding musicians and play fun repertoire under renowned conductors."
A list of students who made ILMEA All-State is provided in the following:
Choir
Lauren Berryhill
Angie Cornwell
Quinn Jackson
Ben Mathew
Orchestra
Sarah Akutsu
Andres Carrero
Nathan Du
Joshua Kim
Brian Lin
Band
Julia Cai
Melinda Coleman
Cameron Harro
Andy Hong
Bruce Liu
About the Writer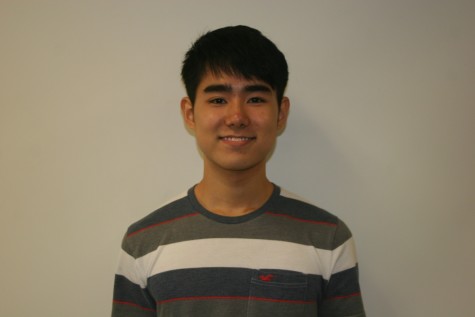 Andrew Hwang, A&E Editor
Andrew is a senior in his third year in Viking Logue and is the lead editor for the News Department. He started writing for Viking Logue in the News Department...