University of Chicago Cancels Classes Due to Gun Threat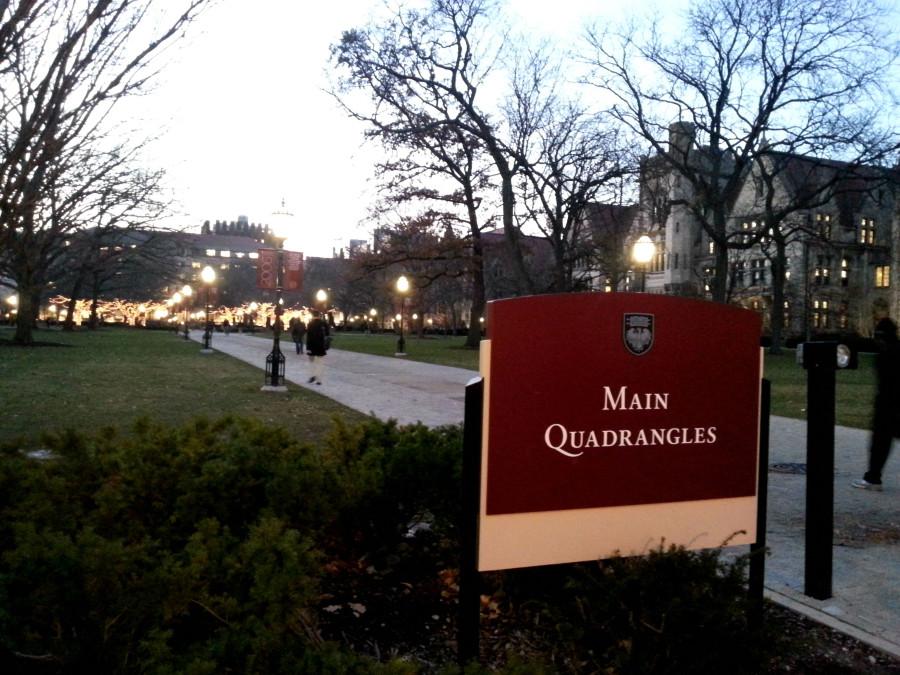 Prayag Bhakar, Staff Writer
December 2, 2015
Student Jabari Dean, 21, was arrested Monday for allegedly threatening to shoot students and staff at University of Chicago in retaliation for the shooting of Laquan McDonald, a 17 year old student who was shot 16 times by a Chicago police officer even though the McDonald never made an effort to fight back.
Dean posted the threat to social media over Thanksgiving weekend, stating "that he would execute approximately sixteen students or staff members on the campus quad" and "any number of white policemen." The post states that Dean would kill students and staff at the campus quad at 10 a.m.
After the post was reported by the FBI, the University of Chicago canceled all classes on their main campus on Chicago's South Side for Monday.
Special education teacher David Fehlberg believes that a lack of precaution might have been a reason that the incident occurred.
"I do not know Jabari Dean personally, nor the specifics of his post. I certainly do not know the amount of forethought that went into his social media post," Fehlberg said. "However, I do know that the nature of social media provides an avenue for knee-jerk posts that are later found regrettable."
School president Robert Zimmer warned students and staff about the threat and urged them to avoid the campus and stay at home. The school's campus was completely empty apart from the blue-coated security personnel. Authorities arrested Dean without incident before the 10 a.m. deadline he had set in the social media post.
Junior Sonya Patel believes that the University of Chicago's actions were extreme but warranted.
"Shutting down the university for the whole day seems a bit too much because there wouldn't be a problem after Dean was captured," Patel said. "Nonetheless, it is always better to be safe than to be sorry."
A federal officer stated that Dean was not attending University of Chicago. In actuality, Dean was a student of University of Illinois, Chicago (UIC). UIC has stated that no threat towards was made their campus.
Sophomore Jerry Zheng believes that this threat resembles other tension-filled attacks that have been going on in the country.
"Well, recently there has been a lot more of these attacks at schools and other public areas," Zheng said. "These conflicts are very telling about the state of the country and how there needs to be reform."