Barrington High School goes into hard lockdown after student found with gun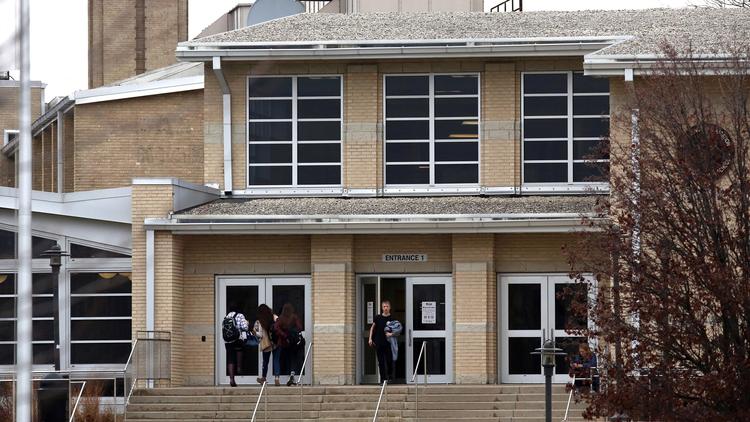 Prayag Bhakar, Staff Writer
December 2, 2015
Barrington High School was on hard lockdown Monday morning after a 16-year-old student was spotted with an unloaded handgun.
A teacher reported seeing the student with a handgun tucked in his waistband in the bathroom. The school went into a hard lockdown at 10:35 a.m. after the teacher reported the incident to the police liaison.
The student was taken into custody without incident and was said to have not threaten anyone with the firearm. However, ammunition along with various prescription drugs and marijuana was later found in the student's backpack. As the investigation continued, police determined that the student had no accomplices. Police took the student to Lake County Juvenile Justice Complex. The lockdown was lifted shortly afterwards, lasting a total of 45 minutes. As a result of the incident, many students were shocked by the events and decided to leave school early.
Social studies teacher Jason Dvorak believes that Barrington responded correctly in comparison to other shootings.
"I was at Northern [Illinois University] during the shooting back in 2008 and it was very hectic because at the time not a lot of people knew what was going on," Dvorak said. "But now with technology, they can push out information to people a lot faster and accomplish the number one priority of keeping students safe, and Barrington absolutely did that."
Barrington District 220 Superintendent Brian Harri and Barrington Police Chief David Dorn sent out an email to parents later that day commending the students and staff for responding immediately and in an orderly fashion, allowing the suspect to be quickly and safely detained. The email also stated that "police remain on site to assist with school personnel."
Sophomore Shreya Tewari is thankful that the situation was dealt with before it got out of hand.
"He might have been trying to use the gun at school and that is a scary thought," Tewari said. "I am just grateful that he was caught before he could of done actual harm, if he was planning on it."
Junior Jordan Albano thinks that Barrington High School will implement procedures to avoid future incidents.
"I am sure that Barrington will take action to stop something like this happening again," Albano said. "The only one that I can think of would be adding metal detectors, but the parents might not approve of something that severe."