NBA preview: Preseason hype does not translate to success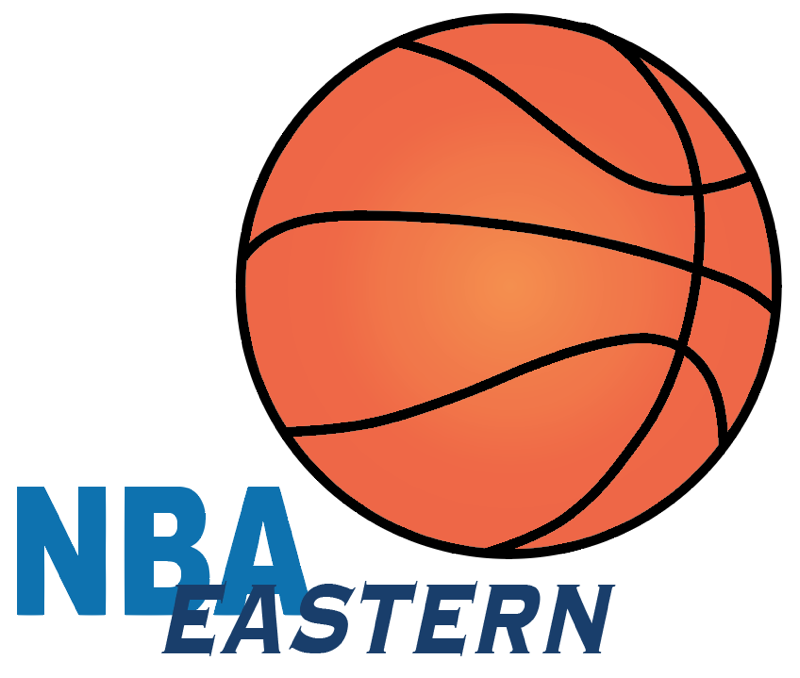 Arvind Sriram, Contributing Writer
October 28, 2015
After an off-season filled with free agency drama, a very exciting draft, and a summer league filled with eye-popping highlights, any NBA fan would be thrilled to find out what this regular season has in store. With the preseason ending shortly, there is one thing left to do in order to fully prepare for the upcoming NBA season: the final predictions. Since the season is just getting started, hypothetically, all 30 teams have a chance of completing their ultimate goal, hanging an NBA finals banner in their stadium. As the players embark on another 82-game grind, let's take a look at what this season has in store.
Eastern Conference
Atlantic Division
Toronto Raptors
The Toronto Raptors are coming off of back-to-back division titles and have set new franchise records for single-season wins in each of the past two seasons. Despite the fact that they come from a relatively weak Atlantic Division, they have the star power in improving point guard Kyle Lowry and athletic wingman Demar DeRozan to keep up with Eastern Conference juggernauts such as the Cleveland Cavaliers and the Chicago Bulls. After a season in which they struggled with their defense and bench-depth down the stretch, the Raptors improved in both of those departments with the signings of defensive oriented swingman DeMarre Carroll and point guard Cory Joseph. If up-and-coming center Jonas Valanciunas can give that star power big man that the Raptors lack, then this will be a very scary team down the stretch.
Prediction: The Toronto Raptors will continue the trend of division titles and finally advance past the first round of the playoffs.
Boston Celtics
The Boston Celtics were primed for a lottery spot after trading Rajon Rondo to the Dallas Mavericks last December. Instead, they re-energized the team through trades for players such as Isaiah Thomas and Jae Crowder and made a late-season push to lock in the seventh seed in the East. The Celtics continue to add pieces to their puzzle. David Lee and Amir Johnson will bring veteran experience and grittiness to the team while draft picks Terry Rozier, R.J. Hunter and Jordan Mickey will add to their developing young talent. They also retained Crowder and Jonas Jerebko, who will continue to help this team. Similar to past years, the Celtics have logjams at several positions and will have to sort out their starting five as well as rotation. With an intelligent head coach in Brad Stevens, I expect him to figure out a rotation that will be primed for success. Keep in mind that the Celtics have plenty of draft picks in the future so they could look to trade for that established superstar to put them over the top.
Prediction: The Boston Celtics will fight for a playoff spot once again, but will be a threat to the top-dogs of the Eastern Conference.
New York Knicks
This was a tough summer for the New York Knicks because they missed on all of the marquee free agents that they were pursuing. Despite this, they signed quality role players such as Arron Afflao and Robin Lopez and also drafted explosive, future stars in Kristaps Porzingis and Jerian Grant. Getting Carmelo Anthony back at full strength should really help them as well. There's no question that this team is more talented than last year's Knicks squad and they will almost certainly improve their win total. As far as making a huge leap and becoming a playoff team in the Eastern Conference, I just can't see it happening. Porzingis has star potential, but it's going to take time for him to become a difference maker since he's very raw.
Prediction: This will be another down year for the Knicks, although they will show progress from last year's awful campaign.
Brooklyn Nets
The Brooklyn Nets are headed in the opposite direction. They snuck into the eighth spot last year with 38 wins, but that was only by surpassing Indiana and Miami teams plagued by injuries. Deron Williams left the Nets this summer for the Dallas Mavericks, which could end up benefiting the team given his lack of consistency and production over the years. Though their roster is in serious regression, they managed to pick up young, vibrant blood that this team lacks in Rondae Hollis-Jefferson and Thomas Robinson. The Nets, however, have underperformed since a team of mega-contracts was compiled. Joe Johnson, an overpaid but quality shooting guard, is in the final year of his deal and the Nets will have more flexibility to add new talent once that's off the table. Look for the Nets to try to trade him in order to pick up much needed draft picks during the season.
Prediction: The Nets will not make the playoffs, but they manage to unload Joe Johnson to a team desperate for scoring.
Philadelphia 76ers
This season will be very similar to the Sixers' campaigns in recent years. Philadelphia will lose a lot of games, but they'll get their young players a lot of valuable playing time and tank their way to another top pick Jahlil Okafor will most likely be this season's Rookie of the Year because he's NBA-ready. Since he will be playing on a team with few offensive weapons he will be Philadelphia's focal point and should put up excellent statistics. Okafor has star potential and the Sixers were very fortunate that he slipped to them on draft night. Philly will likely lose most of their games again this season, but everyone is excited to see what Okafor can do throughout his rookie year. The 2016-17 season is when I expect the Sixers to start competing. By then, their young players will be a bit more experienced and they should have all of their prospects in place (if Dario Saric comes over as expected and Joel Embiid is healthy enough to play). Not to mention, they may decide to spend some of their cap space to improve the roster with proven NBA players.
Prediction: The 76ers will once again be in contention for last place, but Okafor and Noel will become a dynamic duo worth watching.
Central Division
Cleveland Cavaliers
The Cavaliers were obviously one of the top teams in the NBA last year and I expect them to be even better this season. In year two, their star power core has already had a season of experience together which should help their team chemistry. David Blatt also has a year of NBA coaching experience under his belt, and his players should be more comfortable with him and his system. LeBron James, Kyrie Irving and Kevin Love form the best trio in the NBA when healthy. With the addition of Mo Williams, who gives Cleveland a very good veteran point guard who can provide scoring off the bench or step in for Irving when he's injured (as he will be to start the season) and the return of energetic center Anderson Varejao, the Cavs will not only have the star power, but they will have much needed depth to this team, in case they falter down the stretch. Williams's presence also means the Cavs will rely less on Matthew Dellavedova, who took a beating in last years NBA Finals.
Prediction: A second straight trip to the NBA Finals is highly likely as a result of a weak Eastern Conference and this well-rounded team.
Chicago Bulls
Tom Thibodeau led the Bulls to five consecutive trips to the playoffs, but a difference in philosophy with the team's front office ultimately led to his departure. The Bulls' core group remains the same, but the franchise is hoping the addition of new head coach Fred Hoiberg helps push the squad in a new direction. With Hoiberg's new coaching philosophy, we are expecting to see a run-and-gun offense that we haven't seen since Derrick Rose was in his prime. Rose seems to have shaken off his knee troubles, guard Jimmy Butler is ascending to stardom, and forward Nikola Mirotic has all the talent in the world to become the next star of this talented Bulls team. But, Joakim Noah is aging and headed to free agency and veteran forward Pau Gasol is another year older. With Taj Gibson and rookie Bobby Portis rounding out the rotation, the one main problem of the Bulls is the amount of depth at the power forward and center position, but this is a good type of problem.
Prediction: The Bulls will end up with a top-four seed and advance to the conference championship.
Indiana Pacers
The Pacers quickly fell from an Eastern Conference contender to the bottom of the standings following Paul George's gruesome injury last summer. A healthy George returned toward the end of last season and showed he is ready to bounce back to form. The Pacers traded Roy Hibbert to the Los Angeles Lakers and added bigs Jordan Hill through free agency and Myles Turner through the draft. Pacers president Larry Bird said this off-season he would like the Pacers to run more in the upcoming season. That approach lessens the need for a dominant big man. As a result, there is talk of George playing at the four spot. If the team goes small, watch for guard Monta Ellis to bring an offensive spark to the backcourt. This team will be abandoning their defense-oriented team, but they can quickly reestablish that if Turner can fill the role as the premier rim protector that this team lacks.
Prediction: With a healthy George and a new offensive weapon in Ellis, the Pacers will return to the playoffs once again.
Brooklyn Nets
Head coach Jason Kidd enjoyed a so-so campaign as a rookie head coach with the Brooklyn Nets in 2014, but he found his stride in Milwaukee despite facing numerous obstacles. Jabari Parker, the rookie who was supposed to lead this team, tore his ACL early in the season, Larry Sanders, another player with huge potential, retired after facing depression symptoms, and the trade deadline that swapped Brandon Knight, the starting point guard who provided much needed floor-spacing, for point guard Michael Carter-Williams, who offers nothing but defense and inside scoring . Those types of events typically derail teams, but Milwaukee persevered and made the playoffs. The Bucks' addition of forward/center Greg Monroe via free agency adds the necessary offense to expand on the team's previous success. With the return of Jabari Parker, the Bucks should find the much needed floor spacing in order to give operating room for Carter-Williams, Monroe, and Giannis "The Greek Freak" Antetokounmpo. An impact player to watch is Khris Middleton, who was arguably the Bucks best playmaker down the stretch.
Prediction: If the Bucks find some floor-spacing, they can flirt with a 50 win season and continue to be an Eastern Conference powerhouse.
Detroit Pistons
The Pistons' core is going to be very exciting to watch for years to come. Andre Drummond has star potential, Stanley Johnson is arguably one of the best players in this rookie class, Reggie Jackson has shown he can be a very solid point guard, and they have very good complementary pieces like Kentavious Caldwell-Pope and Brandon Jennings. Stan Van Gundy has led teams with lesser talent to dig deep and make the playoffs, so I believe this young core is in very good hands. The additions of Ersan Ilyasova and Marcus Morris this summer were great moves as a stretch-four is exactly what Drummond needs alongside him. The Pistons should show improvement and be a very good team down the road, if Jackson can play as good as his massive contract, and if Jackson and Jennings can mesh together to become a solid backcourt.
Prediction: The Pistons, who has too many questions to answer, will not make the playoffs as a result to an improved Eastern Conference, but they will improve and possibly contend next year.
With the preseason coming to an end, the only thing to do is hope for an action-packed season filled with buzzer-beaters, historic performances from the league's' best players players, and most importantly, the growth of LeBron James's hairline along with James Harden's gigantic beard. Remember,  these are predictions, every team has a chance to win the NBA Finals. Preseason hype does not translate to success, as every team can beat one another on any given day. NBA fans, get ready to see how the offseason adjustments for each team pan out over the next eight months.