Falling for the new autumn fashion trends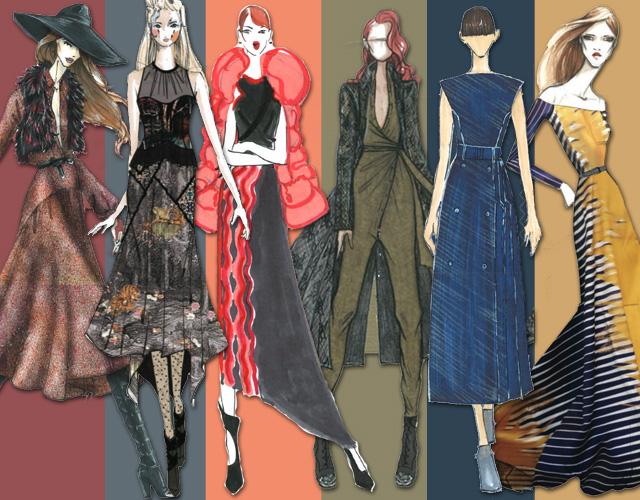 Autumn presents a perfect opportunity to change up your wardrobe, to go out with the shorts and in with the sweaters. Fall fashion is translated in a number of ways, through darkening makeup looks, wearing warmer tones, and most importantly, slipping on a pair of closed-toe shoes to combat the unpredictable Chicago weather.
With Halloween, Thanksgiving, and Christmas all around the corner, Sephora makeup artist Natalie Hernandez notes the popular colors and trends seen in makeup as the holidays approach.
"More people go, obviously, for the red lip, the burgundy lip, as we get to the holiday season. We see more burgundy in the eyes, more warm rustic colors a lot in the fall," Hernandez said. "Blush gets even more popular as it gets cold out."
Although Taylor Swift rocks the bold red lip all year long, it becomes even more prominent in the fall time. Reds, along with purples and dark golds, especially complement the seasonal changes fall brings. Junior Kathleen McManus and fashion blogger notices how this darkening color theme even is present in clothing.
"I have noticed maroon appearing in several different pieces. From vests to sweaters to even pants, I've noticed it being incorporated more and more into outfits in different ways," McManus said. "Maroon is such a pretty color and is perfect for the season."
With makeup and fashion trends shifting from light tones from the summer, to darker tones as the leaves fall, prominent retailers and clothing stores also have to change their inventories to meet the new consumer demand.
Assistant manager at Francesca's, Lauren Cole, relays the changes in the store as October starts.
"We receive shipments every Friday to make sure we have new products, new merchandise out to represent the new trends. What we've seen selling out most are those puffer vests just because it's an essential," Cole said. "We get different merchandising guides to follow for the seasons and our colors really did change. Right now, what's big is a lot of maroon and burgundy, olive-y sage tones, while in the summer it was a more of emerald brighter blue tones. Now it's more neutral tones, with thicker fabrics and knits."
Along with the darker colors that are more apparent, junior Andres Carrero acknowledges the more options autumnal clothing presents.
"You get to be more creative with your style because there are more options with fall clothes," Carrero said. "There are more styled pants, shoes, and adding sweaters to the mix makes it even better."
Along with Carrero's enthusiasm for the trends, McManus similarly expresses her love for
the styling opportunities autumn presents.
"It's so easy to mix and match different pieces and try different layering options to find the perfect look," McManus said. "Whether you choose jeans and a knit sweater or a comfy dress with boots and a scarf, there are so many ways to dress for the season, which makes it one of my favorites."
About the Writer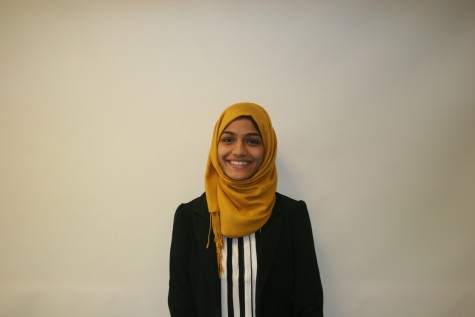 Nabeela Syed, Editor-in-Chief
Nabeela joined the Viking Logue as a sophomore, was a Features editor as a junior and is now in her senior year filling the shoes of Editor-in-Chief alongside...