Goebbert's Pumpkin Farm aims to bring the best of fall to local families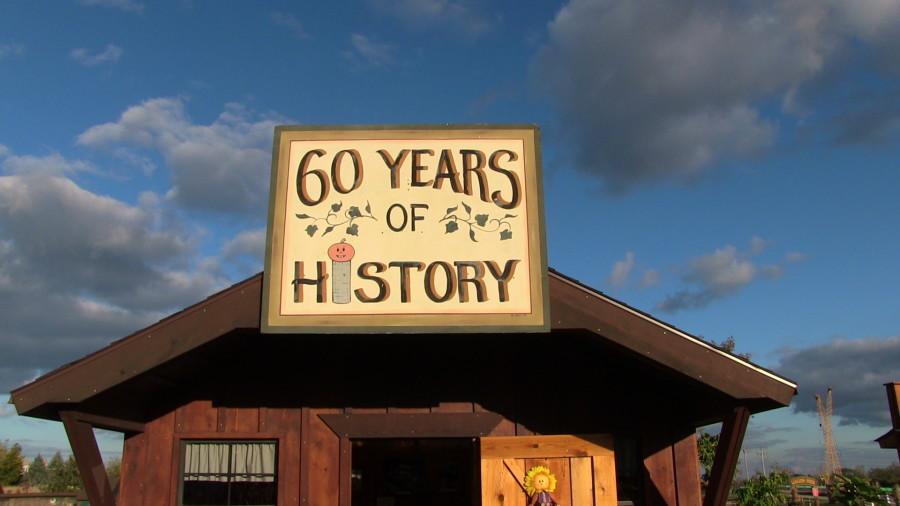 As the fall season descends upon the northwest suburbs, many are preparing to visit some of their favorite locations for autumn-themed fun. One popular location is Goebbert's Pumpkin Farm, situated on the corner of Higgins and Mundhank roads.
Although the farm operates as a produce market for the majority of the year, Goebbert's uses the fall festival as a time to provide fun for the whole family as well as showcase the multitudes of pumpkins grown at the farm. Held every year from Sept. 14 to Oct. 31, the festival is one of the most anticipated events for not only the staff but the community as a whole.
Planning for the festivities is a year-long process, according to Goebbert's general manager Sue Murdock.
"We close on Halloween night, and it takes three weeks to put everything away, and then we start planning for the next fall," Murdock said. "It takes the whole year to plan what we are going to do and what we are going to add and how we are going to make it better for guests."
Despite its massive current size, Goebbert's actually has relatively humble beginnings. The farm traces its roots back to 1948, when George Goebbert purchased a roadside vegetable stand to sell his produce. His son, Jim, purchased a 40-acre plot of land to be used as a family farm. It was at the roadside stand that Jim's children captured the attention of the community by selling Goebbert's home-grown pumpkins. After business became so busy at the farm that Jim had to shut down the roadside stand, the farm's fall festival was created with the goal of bringing the community together.
Murdock recalls how the large pumpkin found on top of the silo, named Happy Jack by Jim, came to be.
"In 1979, Jim Goebbert commissioned it to be made to help make up the destination. It was made by the guy who makes the Big Boy kid," Murdock said. "In 1979, they brought a crane over and brought the pumpkin in two pieces. It weighs a ton and it is 16 feet tall and 19 feet wide."
Since then, the facility has transformed from a small family business to an enormous fairground. Attractions such as sprawling corn mazes, exhilarating wagon rides and even something as outlandish as mechanical pumpkin-eating dinosaurs have sprang up alongside the farm's traditional produce selling businesses. Although a considerable part of the park is still designated as a farmer's market, the rest of the park feels like a county fairground.
To Murdock, the location still retains its roots in cultivating food, but much has changed since the creation of the festival.
"It has evolved, that is for sure," Murdock said. "We still sell vegetables, we still have the farm market, which is how our farm started, but we diversified a little bit into the garden center aspect and also then the fall entertainment."
Goebbert's is also known for showcasing fascinating creatures from all over the world. Centered mainly in the "Animal Land" section of the park, anything from farmhouse animals like goats and cows to exotic and exciting species like tigers and lemurs are put on display for all to enjoy.
In addition, the Little Farmer's Play Area features amusing diversions for the younger guests. Cutouts of popular cartoon characters are scattered all throughout the area, and playgrounds and large open fields give children a place to run amok. Nearby cafeterias also provide visitors with refreshing beverages like hot chocolate or apple cider.
These areas in particular are destinations Murdock would recommend visiting to first time guests.
"The Animal Land and the Little Farmer's Play Pen is the best," Murdock said. "There are 14 different activities, and on the weekend we add a magic show into the mix. During the week we add a wagon ride. At the Animal Land you can feed a giraffe at eye level, and you can see 50 different kinds of animals, you can play in the corn box, you can do the cornstalk maze. There is a lot of stuff you can do here. None of it plugs in, none of it beeps, it is just some good old fashioned fun."
Murdock also notes what has changed and what has not since last year's fest.
"We are now making our own caramel apples. They are all being homemade in our kitchen out there and they're all manually dipped," Murdock said. "As far as attractions go, we really have not added too much this year, but the last two years we added quite a bit. We kind of took a year off to refine things, because if you burn too fast you stumble a little bit, so we always try to take a little time off."
One thing evident in Goebbert's is their focus on family. Although the attractions might be as entertaining for solo visitors as it is for groups, much of the facility is geared towards providing a fun trip for family members of all ages. Whether it's running around in playhouses, getting to pet a giraffe or just relaxing and enjoying the crisp fall air, Goebbert's condenses some of the most enjoyable fall experiences in just one location for the whole family to enjoy.
For Murdock, Goebbert's Pumpkin Farm may be one of the biggest pumpkin growers in the area, but there is something more important to them that they are producing.
"We really like to say that the main product that we provide for our guests is a wholesome family experience on the farm," Murdock said. "We do sell pumpkins, but it is not our main thing. We do sell pumpkin pie, but our main thing is really giving the community a place to come and have a nice family gathering."
About the Writer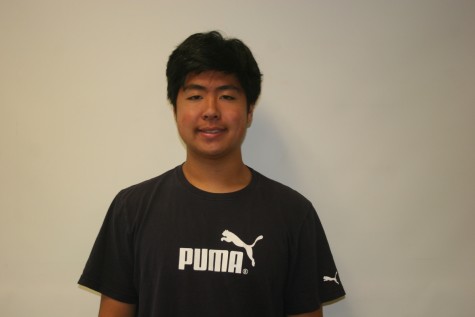 Eric Wong, Editor-In-Chief
Eric Wong is the Editor-in-Chief and is currently in his senior year of high school. Eric started out as a writer for the news and features department...