Fantasy football: the wavering wire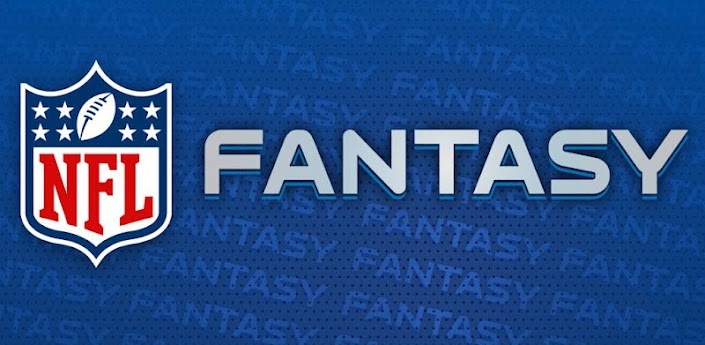 Brad Posdal, Staff Writer
September 30, 2015
Like Josh Gordon suspensions, Richard Sherman disses and Patriots cheating scandals, injuries are inevitable. This year, however, destiny has arrived early.

Already, numerous all-star caliber players have gone down. The trend began even before the first coin flip as Jordy Nelson took a tumble, forcing fantasy owners to come to terms with the three most dreaded letters: A-C-L. Since, it has been a seemingly constant stream of injuries, all unfortunately with one thing in common—fantasy value.

This pattern has left the waiver wire shockingly thin in talent, an effect only to be compounded by the onslaught of bye weeks that are to begin in Week Four. Thus, waiver pick-ups over the next several week are integral to your team's success this year.

Luckily for the Jordy Nelson owner, injuries have ravaged the different key positions equally, preventing a single position from becoming a complete wasteland. Also, injuries always allow talented back-ups to step up and take the primary role (see C.J. Anderson, Jeremy Hill, Odell Beckham Jr).

Quarterbacks:
With names like Ben Roethlisberger, Tony Romo, and Drew Brees emblazoned on the injury report and Tom Brady on a bye, quarterback will likely be a focal point of the waiver wire scramble. Thus it is necessary to consider multiple options.

For only a single week replacement or streaming option (attention Brees and Brady owners), Joe Flacco is the best bet. Reliable Joe is set to face a Steelers defense who has given up the most points to the QB is NFL standard scoring over the first three weeks of the season and whose offense is bound to struggle without Big Ben under center. He will not be fun to watch, but zeal is a prerequisite for instability.

If you are looking for a more exciting player to start on weekly basis Tyrod Taylor fits the bill. Averaging nearly four fantasy points per game, Taylor has been compared to a young Michael Vick by many analysts. His athleticism and energy set him apart on this list; however, he is also the most likely among them to lose his role in two weeks. 

Andy Dalton, by comparison, is a healthy middle ground between the two aforementioned quarterbacks. Formerly fifth overall in fantasy points, Dalton most definitely has the capacity to be great. Most people's mistrust in him stems from his historically bipolar play. However, over the first three games he has totaled over 750 yards and eight touchdowns making him third in total points for QBs. Thus, now is as good a time as any to wager that "Good Andy" is finally here to stay.

In the end, you can only start one of these quarterbacks in week four. Therefore, it is necessary to weigh these quarterbacks against one another and their respective match-ups in order to determine which will lead your team to fantasy victory.

Running Backs:
Since most teams in the NFL play one true workhorse on a weekly basis, running back can be a volatile position as coach's favor shifts. Thus, every year there is great turnaround of fantasy relevant running backs.

This benefits fantasy owners with injured players in two ways.

First, the waiver pot of running backs is constantly churning, which allows for some valuable season long pick-ups halfway through the season. For the most part, it allows one backup running back to assume the majority of the workload.

The concept that injuries provide opportunities is never stronger than with running backs. The fundamental reason behind this is that they adopt the system, offensive line, and thusly the opportunity that makes the starter great.
In fact, having a single talented back-up is important when splitting hairs between the upper-echelon of fantasy backs. Nothing is worse when you have lost a stud running back to injury than subsequently losing the entire backfield to the black-hole that is a multiple running back system.
Both unfortunately or luckily, depending on your position, injuries have left many second-string running backs with great opportunities to distinguish themselves.
The talk of the league most recently has been Karlos Williams who played in LeSean McCoy's place during week 3. Achieving 17 fantasy points on a ridiculous 7.8 yards per carry, Williams is sure to impress this coming week against the miserable Giants defense. However, given the amount of money the Bills invested in McCoy this past off-season, it is unlikely that Williams will have a prominent role as the season continues.
In the place of DeMarco Murray, Ryan Mathews shined. He posting 108 yards on 25 attempts, a summation of 16.8 fantasy points. This will continue this week against the Washington defense crippled by injuries.
Wide Receivers:
Once the deepest position, the loss of the likes of Jordy Nelson, Kelvin Benjamin, and Dez Byant has shifted this paradigm.

Wide receiver volume is much more fluid than running back attempts, since it is more feasible to have multiple wide receivers participating at one time. Thus, opposite to running backs, unproven young talent is not the player type  you should be targeting.
In fact, the present state of the waiver wire has made the opposite archetype more valuable.
Specifically, you should target fantasy stalwarts who, like Joe Flacco, aren't fun to watch and therefore aren't picked up, but are still a steady fantasy option. Last year, the likes of Steve Smith and Anquan Boldin were among this group and were able to finish easily within the top 30 in total fantasy points.
The perfect example of this player is Marvin Jones. Despite being out last year with injury, Jones has been quick to reestablish himself. Over the past two games he has achieved 26.5 fantasy points. He is a perfect player to target if you need a weekly starter, as he is unlikely to slow down over the remainder of the season assuming health and  "Good Andy."
Michael Crabtree is another valuable veteran of similar caliber. With Derek Carr's emergence as a good quarterback, Crabtree will be relied on greatly as a reliable receiver for a young quarterback. Thus, he is a good buy low candidate that can be traded after his inevitable "big game."
A fantasy football league is never won in the draft. It is necessary to play the waiver wire to ensure your fantasy team's long-term viability and hopefully success.