Growing number of Syrian refugees creates pressure for Europe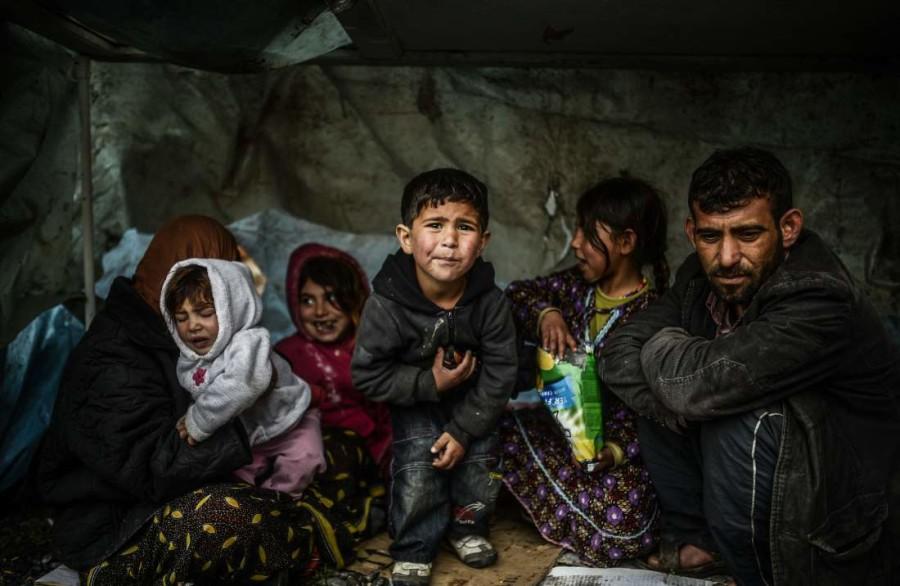 Madeline McFadden, Contributing Writer
September 30, 2015
Ever since March of 2011, Syria has been in a bloody and violent civil war, sending the population of 22 million into harm's way. Since the violence erupted, an estimated 220,000 lives have been lost. People are desperate to escape the country, with over 4 million confirmed refugees.
Even though the refugees are desperate for help, many countries are still hesitant about allowing them inside their borders. Countries like Hungary are less accepting of refugees than countries like Lebanon, who is sheltering as many as they can despite the strain it is putting on their economy. Many do not want to spend the money and resources needed to support refugees. It is expected that the 12,000 refugees being taken in by Australia will cost approximately $700 million over four years.
Out of all the countries in the European Union, Germany has been the most tolerant of refugees. They have already announced that they allow as many as 800,000 refugees over their borders.
However, Germany cannot solve this problem on their own and are now urging the rest of the EU to start accepting more refugees themselves. Hungary has already made its position evident by pepper-spraying refugees that attempt to escape from the reception camps.
Germany's chancellor, Angela Merkel, has already made her position clear on the subject in a speech given August 30th.
"What isn't acceptable in my view is that some people are saying this has nothing to do with them. This won't work in the long run," Merkel said. "There will be consequences although we don't want that."
Fremd World History teacher, Mr. Buenning, has shared his views.
"What EU members and the U.S. should do is increase funding to the UNHCR." Buenning said.
The UNHCR is an organization established by the United Nations to help protect refugees, providing them with food, water, shelter, education, and medical attention.
Students Kristina Chen and Ryan Stapleton also shared their opinions on providing more help to refugees.
"[Hungary] should be more empathetic about the crisis underwent by the Syrian refugees." Chen said in regards to the latest news about Hungarian refugees.
"I feel that European  countries should continue on letting more refugees in," Stapleton said, "By letting them in, they will help innocent citizens that were terrorized by the Syrian government."
However, Germany and Hungary are not the only countries faced with the challenge of helping refugees.
The majority of the refugees have arrived in either Italy, Greece, or Hungary. Germany has been taking as many of Hungary's refugees as possible, but they don't have the room for them all. Greece's economy is not stable enough to contain more than a few thousand Syrians. Italy has only just begun taking action. None of these three nations can handle all the refugees on their own.
Sweden, Egypt, and England have begun responding to this by accepting large amounts of refugees over their borders.
British Prime Minister David Cameron brought attention to this crisis by urging other members of the EU to send aid to refugee camps in Middle Eastern host countries during a meeting on Monday Sept. 14 with Jordan's King Abdullah II. According to Cameron, the United Kingdom has contributed about  £1 billion and promises to send 100 million more to refugees in surrounding countries.
Cameron hopes to see similar contributions from other members of the EU.
"Britain is already the second largest donor to refugee camps and to this whole crisis, really helping in a way many countries aren't," Cameron said. "I would encourage others to step up to the plate and spend and invest in the way Britain has done."
In response to growing pressure to accommodate asylum-seekers, Cameron argues that sending more aid on camps is the best option. Although the UK has agreed to settle 20,000 refugees over the next five years, the prime minister's goal is to help refugees at camps return to Syria once conditions have stabilized.
Cameron believes that providing for the needs of refugees at these camps is a better solution than encouraging them to embark on a dangerous migration to Europe.
"It is so important to help keep people close to their homes, clothe them, feed them and house them so they don't take the perilous journey across the seas which has led to such appalling losses of life," Cameron said.