Kanye West for President in 2020?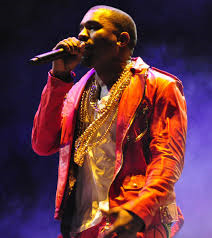 Andrew S. Hwang, A&E Editor
September 30, 2015
As Donald Trump and Hilary Clinton race to win the highest position in the United States,  the 38-year old American rapper and songwriter Kanye West declared at the MTV Video Music Awards on Aug. 30 that he intends to run for the presidency in the 2020 presidential race.
It was not initially clear whether West was serious about his run or not. Apparently, he was. West claimed, in his interview with Vanity Fair, "I've got five years before I go and run for office and I've got a lot of research to do, I've got a lot of growing up to do."
Although many speculate about whether Kanye West would be a qualified candidate for the presidency, West claims that he is more capable of the position than most people perceive him to be, referring to his parents' formal education. West's father has two masters degrees and his mother has a PhD. In his interview with Vanity Fair, he contemplates, "With all the things I've done that people would consider to be accomplishments, what's the point where I become the person that Donda and Raymond West raised? My parents' child." His own honorary doctorate that he received recently from the School of the Art Institute of Chicago also helps to show that he is not only a rapper and songwriter, but also a working and committed man.
Ben Carson, the Republican presidential candidate, believes Kanye West will have a good chance at the presidency. "Well, I am certainly willing to give him a chance," Carson said in his interview with ABC's "This Week". Carson was impressed with West's business endeavors and thinks that he can relate to citizens' problems.
On the other hand, White House Press Secretary Josh Earnest seems to think differently. While speaking to reporters aboard Air Force One, Earnest said that he was looking "forward to seeing what slogan he chooses to embroider on his campaign hat."
Whether we see Kanye West in the presidential race in the 2020 election or not, it will have to wait for another five years. Maybe we will be able to see the record-breaking producer in the White House with possible First Lady Kim Kardashian soon. That would be an interesting combo.