New statistics reveal economic struggles for Fremd students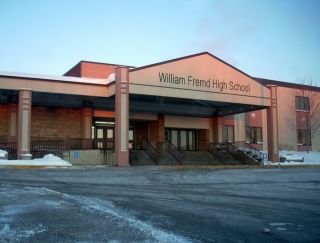 While some may be aware of the effects of poverty in society in Fremd, others there are living it. The Illinois State Board of Education's school report cards show that from the 2012-2013 school year to the 2013-2014 school year the percentage of the students at Fremd deemed "economically disadvantaged" jumped from eight percent to 15 percent, proving that the hardships of low incomes and economic uncertainty is a frightening reality for some students.
Principal Kurt Tenopir voices his own growing concern for the increasing number of students with financial struggles each year, and what that means for the school.
"What's concerning to me is that there are more and more students who are struggling financially at home and where that impacts us as a school is that we need to be able to provide some resources for students that they might otherwise not have," Tenopir said.
In addition, 0.5 percent of the 2,792 students attending Fremd were found to be homeless. Junior Ruchi Chitgopekar was surprised when learning of this statistic.
"I did not know that at all," Chitgopekar said. "I think the perception is that Fremd is a really affluent area. Every talks about Fremd as 'the rich kids,' but I know people who aren't actually like that and I think actually being homeless is a strong thing."
Tenopir also notes the harmful effects poverty can have on a student's academic development.
"There are things that some students are worried about that outweigh worrying about learning, so it puts up a roadblock sometimes in learning," Tenopir said. "So for us, it's trying to find ways to pass those roadblocks to try and help students learn here at school."
One of the biggest programs that aid economically challenged students at Fremd is the free and reduced lunch program, a system employed by all District 211 schools. If a student lives in a household where the combined income is lower than a predetermined amount, he or she is eligible for meals for free or reduced prices.
The system does not come without flaws however, as Tenopir notes how the plan may not accommodate some.
"The minimal income levels are set at the federal level, so even in areas such as suburban Chicago where the cost of living is higher than in rural areas, the number is still the same," Tenopir said. "That number is very low, so if you do not qualify for free or reduced lunch, you still might not be making enough to make ends meet for your family. If we could set that number ourselves, we would set it much higher so that we could serve more families."
There are other ways Fremd has helped their poorer students as well, according to Tenopir.
"We have what we call Victor's Fund, and that's where if there are school supplies or things related to the school experience in which the student cannot afford something, whether it's athletic shoes, other supplies for school or sometimes even tickets to things like homecoming or prom, Victor's Fund is there to help out," Tenopir said. "Sometimes there are things that our staff members do out of their own generosity help out students. And, academically, one thing that we look at is providing an environment for a student to be successful, whether that's the opportunity to find tutoring and studying inside and outside the school day, or academic support within the school."
Palatine itself is no stranger to economic struggles. In a study conducted by the U.S. Census Bureau, 9.6 percent of the 69,387 people currently residing in the town fall below the poverty line. However, some of Fremd's students have taken it upon themselves to help combat poverty in the community. Fremd's Service Over Self club frequently assists local charities and food pantries to help ease the economic burden of the impoverished, and National Honors Society often provides volunteers to non-profit charity organizations in Palatine.
Social studies teacher Michael Brown also notes that Fremd has a relatively low poverty level compared to other schools.
"In my relatively short amount of time at Fremd, I have seen some examples of it," Brown said. "But our relationship with poverty here at Fremd is much less than at other schools in our district."
Chitgopekar has some ideas on how Fremd students can help their peers currently struggling with money problems.
"I think more food drives would be really important," Chitgopekar said. "Also, just becoming more sensitive to each other because not necessarily everyone has the same amount of money as you do."
In regards to these student-run assistance programs, Tenopir has nothing to show but support.
"I like to think that whenever somebody sees someone struggling I think to look the other way is a shame," Tenopir said. "I think any efforts that we can make either as an organization, as a whole, as student groups, or just as people individually, I think those efforts should be done."
Going forward, Tenopir has ideas for how the school will handle the school's poorer students.
"This year with our staff, one of things that we are focusing on at the moment is the social-emotional learning experience for our students. That's one of the topics that we're focused on, and there's a range of topics coming out of there, but educating teachers on focusing on what the background of our students are, that's priority number one," Tenopir said. "If we get an understanding of who are the students that are sitting in front of us everyday, then we can learn to be flexible and learn to be responsive to the student's needs."
For the lower income students currently at Fremd, Tenopir reiterates the support systems available for those who might be having difficulties.
"Feel free to reach out to your counselors and your teachers for help and support, because there are many things that I think we can suggest. We don't always know about a student's situation but we can always help them out," Tenopir said. "I think it's to reach out and realize that, and that there are things that can prepare you for that next step, and hopefully that next step is looking at more education, which can provide more opportunities for you."
About the Writer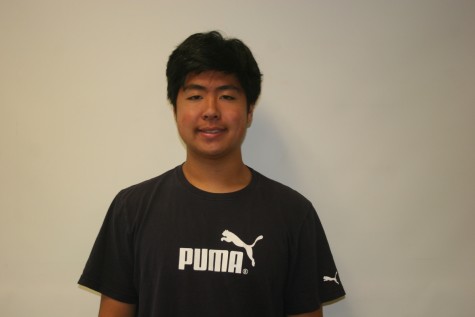 Eric Wong, Editor-In-Chief
Eric Wong is the Editor-in-Chief and is currently in his senior year of high school. Eric started out as a writer for the news and features department...