Riot Fest closes out festival season in Chicago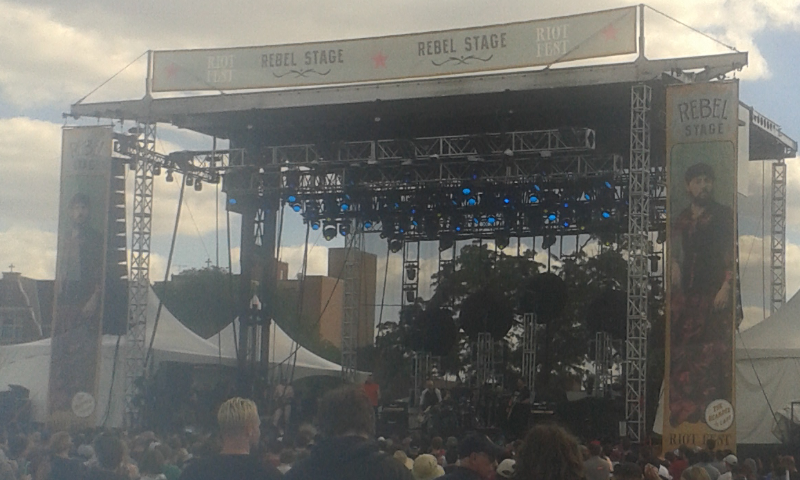 The 11th annual Riot Fest was held in Chicago's Douglas Park from September 11-13.  The show boasted a diverse and impressive lineup of the biggest names in alternative rock and hip hop, including No Doubt, Modest Mouse, Snoop Dogg, Ice Cube and many more.
Following a dispute with Roberto Maldonado, alderman of Chicago's 26th ward, the festival moved from Humboldt Park, where it was previously held in the past three years, to Douglas Park.  In addition, St. Anthony Hospital, which is located across the street from the festival's new Douglas Park location threatened to sue the festival organizers one week prior to the fest due to concerns over noise levels and traffic and congestion blocking the entrance to the hospital.
Nevertheless, the lawsuit was eventually dropped and the show went on.  Friday's lineup mainly featured numerous local hip-hop acts, such as Psalm One and Alex Wiley, who both played on small stages which allowed them to deliver intimate sets to small crowds.  Ferris wheels, carnival games, and tents lined the streets of the park serving food from some of the most well-known establishments in Chicago, such as Connie's Pizza and The Billy Goat Tavern.  Pop-punk powerhouses such as Alkaline Trio, No Doubt, and Against Me! rounded out the rest of the lineup along with Ice Cube, fresh off of the success of the NWA biopic "Straight Outta Compton."  
Day two of the festival began bright and early with sunny weather and an energetic set from California garage rockers FIDLAR.  Headliners for this day included Taking Back Sunday, Iggy Pop, and a special ten year anniversary reunion set from Barrington pop-rock band The Academy Is, who played their landmark album "Almost Here" in its entirety.  The festival also featured a speaking panel from the West Memphis Three who spoke about their much-covered false imprisonment for murder in 1994 and the state of the U.S. Judicial system today.
The final day featured smaller indie bands including Have Mercy and Foxing, who still drew large crowds of people from all across the festival with their powerful, emotional sound.  There was a strong reggae overtone on the final day as well, featuring acts such as Damian and Stephen Marley, Jimmy Cliff, and Taruus Riley.  However, these acts seemed out of place next to the other bands featured and weren't able to maintain audience's attention for long.  In the evening, local pop-punk band Knuckle Puck, who has been on the rise since the release of their first full-length "Copacetic" played a captivating set to a young, energetic crowd.  Snoop Dogg, Tenacious D, and Modest Mouse closed out the day playing to crowds who stretched across the entire festival grounds, which proved problematic as sometimes the sound bled over from each set.
    Chicago's Riot Fest always boasts a unique and diverse lineup every year that offers a fresh alternative to festivals such as Lollapalooza and Pitchfork. Despite its recent troubles with city organizations, sound management, and some questionable lineup choices, 2015's production offered an experience that none other can offer.
About the Writer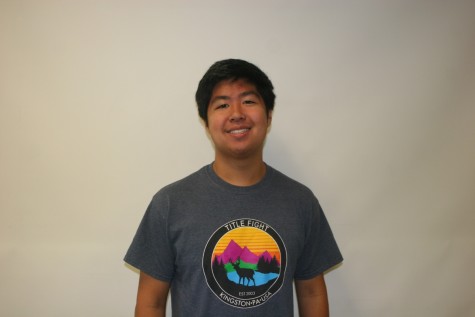 Ethan Wong, Arts and Entertainment Editor
Ethan is an Arts and Entertainment editor for the Logue and is in his senior year of high school. In addition to being an editor, Ethan is also a member...