Coachella Weekend 2 highlights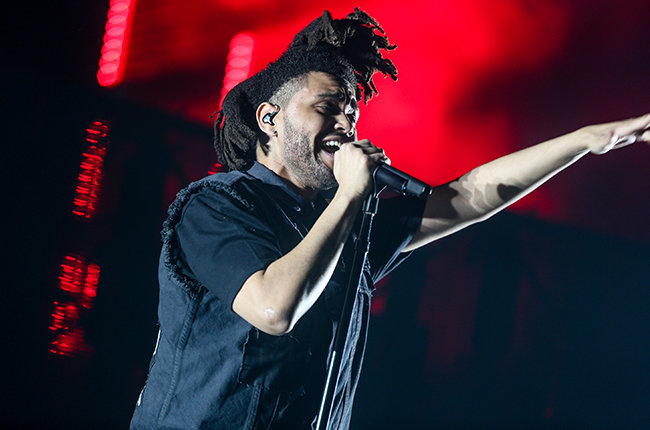 Margaret Geist, A&E Editor
April 22, 2015
The tents have been packed up, the Ferris wheel has been broken down and the desert is quiet once again. As weekend 2 of Coachella 2015 comes to a close, A&E editor Margaret Geist takes a look back at the second weekend of Coachella and the performances that made it great.
The first week may have just been a rehearsal for some artists, as the second week brought a fine-tuned set from the headliners. The second weekend of Coachella is recommended for better performances because of "less hype."
While the weekend began with AC/DC delivering a set eerily similar to last week's, performances picked up steam quickly. The Sahara tent featured guest performances from Ciara, who joined DJ R3hab for a feature on a dance track, DMX crashing DJ Snake's set, and Tove Lo. Travis Barker also returned with his guest drumming solo during Deorro's set on Saturday.
With an illness preventing him from appearing the week before, George Ezra's set was the first concertgoers had seen of him since the festival began. In the style of fellow male brooders from the U.K. (James Blake, Hozier), Ezra crooned and kicked off the day with chill, quirky beats and his gravelly voice combining to make a great early performance.
The performers' palpable energy seemed to carry more punch than the week before. The urgency to end the weekend with a bang was clear through Tyler the Creator's set of songs from his older album "Wolf," as well as his new songs on the recent release "Cherry Bomb." Rappers made up a majority of performers this year, from newcomer Vic Mensa to seasoned pro Drake.
Mensa's appearance at Coachella proved that he is one to watch in the world of music. His set featured previews of multiple songs off his upcoming album. The simple feel of his music had the audience swaying, and his ability to gather the crowd's energy and move himself as well as them confirms why he has Kanye West's approval.
Jack White proved his seasoned professional status by delivering an explosive performance that he confirmed ends his run with his band for the foreseeable future. After dedicating his performance to his late keyboard player, White took his audience on a journey through his discography, highlighting songs from his 2014 album as well as classic White Stripes favorites. He finished his set with "Seven Nation Army" and after such a high energy and well structured performance, listeners will be missing him more than ever.
However, the biggest surprise of the weekend came when Abel Tesfaye, better known as R&B crooner The Weeknd, covered West's classic "Heartless" late into his set Saturday evening which then prompted the rapper to head onstage himself to the beat of his song "Can't Tell Me Nothing." The Weeknd surrendered the stage to West and the audience went wild, a sea of flashing camera lights and shocked faces. While West did what he does best, Tesfaye provided backing vocals and essentially became a hype man. Tesfaye's joy and delight to be sharing a stage with a legend was evident through his excited leaps as he assisted West in pleasing the crowd. West's small performance turned into a mini-set as he weaved through the crowd spitting songs new and old. West performed "Black Skinhead," off his most recent album, Yeezus, had the crowd jumping up and down as he recited his verse in Chief Keef's "I Don't Like" and closed with his newest single, "All Day." While West stole the show in just 20 minutes, The Weeknd seemed happy to oblige, telling the crowd, "Tonight is the greatest night in my life." Those in attendance must have agreed, grateful for the ability to experience something one can only get at Coachella.