Fremd's Scholastic Bowl team places third in state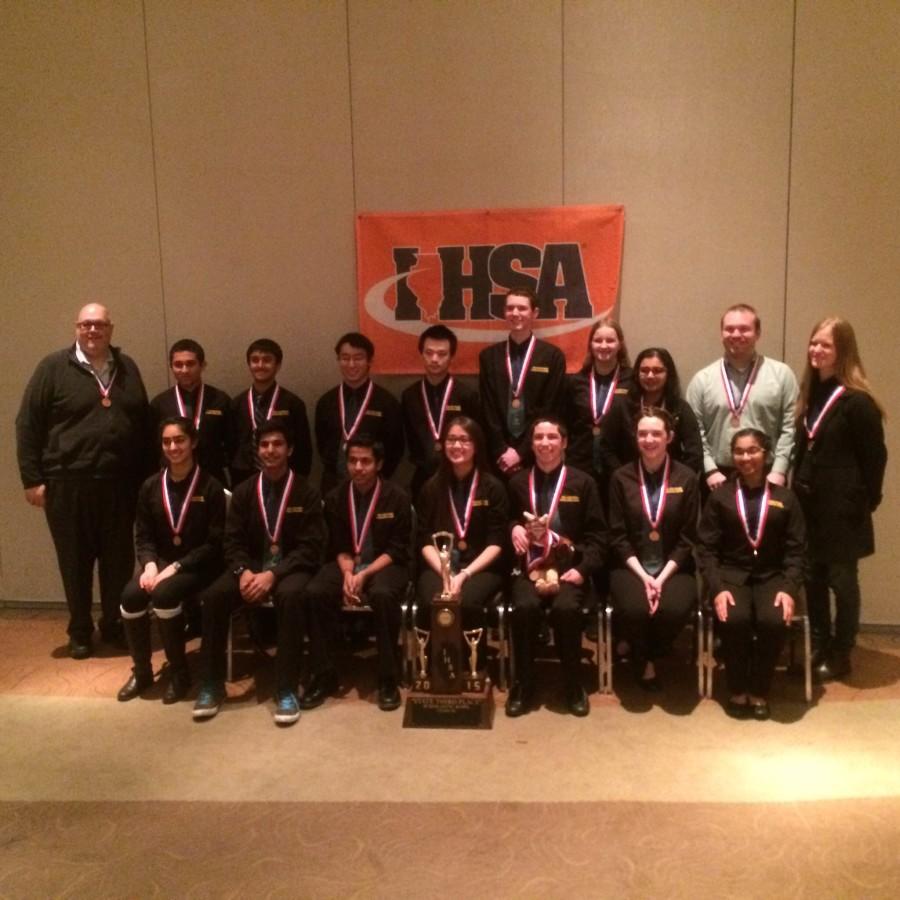 Fremd's Scholastic Bowl team placed third in state with a final score of 350 to 300 against the Illinois Math and Science Academy (IMSA) on March 20.
During competitions, two teams with five players each are quizzed on various academic subjects such as science, literature and mathematics. A moderator reads the questions and members must answer correctly in order to score points.
The two basic types of questions asked are tossups and bonuses. Tossups can be answered by any individual player, usually without help from other team members. Whichever player buzzes in first provides an answer. The correctly answering team then has the opportunity to answer a bonus question. Bonuses are usually worth thirty points with three individual questions worth ten points each. Team members are allowed to confer with one another for bonuses.
Placing third in state wasn't as easy as pressing a buzzer, however. Head coach Palmer describes the hurdles the team had to overcome this season.
"We had to play a very tough IMSA team that had just won the Masonic State. But we played IMSA tough and this time came out ahead, " Palmer said. "We had a very successful year beating Rockford Auburnone-one of their only losses-and IMSA"
In preparation, team members reviewed question packets and simulated real tournaments using real-time, multiplayer Quizbowl websites such as Protobowl. Coaches Kevin Palmer, Laura Marsh and Chris Grattoni had the team compete in numerous tournaments throughout the season in order to expose students to a variety of questions.
To improve from previous years, the team incorporated "warm-ups" into its pre-competition routine. Senior team captain Jennie Yang believes that this tactic contributed to their success overall.
"One thing that we did do differently was practice the morning of state to 'warm-up' beforehand. Scholastic Bowl might not be an athletic activity, but it takes so much focus and processing power that it's still not easy to do cold," Yang said. "In past tournaments, we've usually had a really slow first game before picking it up; this year, we tried getting that slow start out of the way before playing for real, and I think that really helped us."
Despite the high stakes, being on the Scholastic Bowl team has been an enjoyable and eye-opening experience for senior Gregor Wettermann.
"Though the game requires you to be on your mental toes, it's never been stressful," Wettermann said. "I just have fun with it, and everything I've learned this season has made the world a bigger place."
About the Writer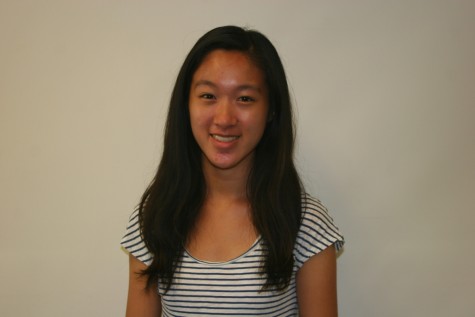 Lisa Chen, Lead News Editor
Lisa is a senior and has been on Logue since her freshman year. Starting out as a staff writer and later becoming the Viking Voice Editor her junior year,...