Controversial Religious Freedom Restoration Act faces negative public reaction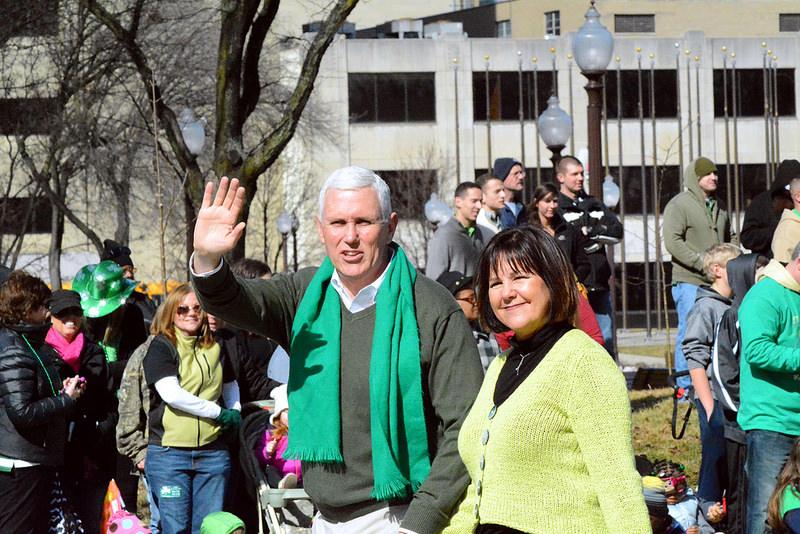 Prayag Bhakar, Staff Writer
April 8, 2015
Indiana governor Mike Pence signed the controversial Religious Freedom Restoration Act on March 26, which gives "religious freedom" to shop owners and allows them to deny service to consumers based on shop owner's religion.
Defending the bill, Pence stated that the bill "simply mirrors" the federal Religious Freedom Restoration Act, signed by Bill Clinton in 1993. Mike Pence has also stated that he signed the bill "in order to ensure that religious liberty is fully protected under Indiana law."
Despite Pence's actions to reassure the public about the bill, the reaction of the public has been negative, potentially affecting Indiana's economy. Other state governments have banned travel to Indiana, causing a decline in tourism. Numerous business leaders, like Apple CEO Tim Cook, have made public announcements against the bill. Salesforce CEO Adrian Swartout has said that he would consider moving the convention it holds to another state, a move that would cost the Indiana government millions of dollars. Many groups, such as the LGBT community, have also protested the bill, saying that it was an infringement on their rights.
Junior Sam McPherrin believes that the bill is questionable and harmful for business.
"It is a really poor business practice," McPherrin said. "What business is in a position to turn money away?"
Most of the criticism is due to the fact that the bill is modeled after the federal Religious Freedom Restoration Act. This federal act was used as a deciding factor in the Supreme Court's controversial Hobby Lobby ruling last year, which was ruled in favor of Burwell and made Hobby Lobby cover the cost of contraceptives for female employees under the Affordable Care Act. The Indiana bill has also brought criticism from the fact that it allows shop owners to discriminate against various minorities and other groups, like the LGBT community.
Sophomore Mingda Zhang believes that the actions being taken against the bill are completely justifiable.
"All laws have boundaries, and the most important boundary is not violating civil rights," Zhang said. "Since when did the freedom to peacefully protest become unjustifiable, especially considering what the law entails?"
Although Pence has made public announcements concerning the bill in an attempt to clarify its intent, protests against the bill continue. This has caused the Indiana government to reword and amend the bill, such as including protections for the LGBT and specifying who can deny service.
This issue continues to grow since many other states have already adopted similar bills, and others, like Arkansas, planning to adopt one.
Social Studies teacher Martin Zacharia believes the public reaction to Indiana will lead to other states reconsidering passing a similar bill.
"The Arkansas state legislature tried to pass a similar law to what Indiana had and the governor was against the bill because he was worried about a very similar outcomes to what happened in Indiana," Zacharia said. "I believe the controversy in Indiana has actually served to increase awareness of and sensitivity to gay rights."