"Parks" proves ratings aren't everything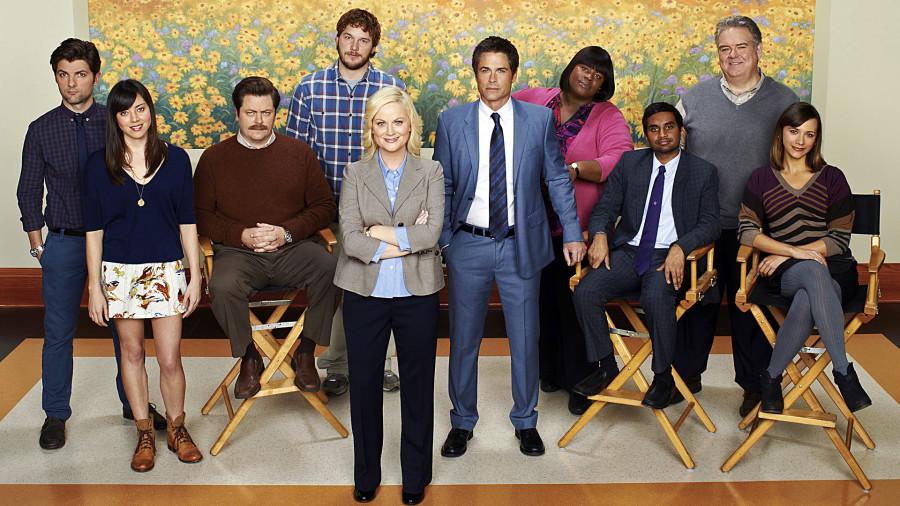 Margaret Geist, A&E Editor
March 18, 2015
Beginning its shaky six episode first season in 2009 with limited viewership, "Parks and Recreation" has blossomed into a cult favorite with 4.2 million people watching the finale itself. Despite low ratings throughout its seven years of syndication, "Parks" has gained a large fan base and won multiple awards over the years.
"Parks and Recreation" began in 2009 and tested poorly among focus groups due to its striking similarity to the show airing right before it. These focus groups believed the main protagonist of "Parks," Leslie Knope, played by Amy Poehler, was too similar to Michael Scott, the dimwitted main character on "The Office." The show also lacked a strong lead male character and no possible romantic interests for Leslie. However, the finale of the first season increased viewership, and the show became renewed for a second season. The quirky style of writing and wide array of colorful characters was something that had become passe, but "The Office" was coming to an end, and the "Parks" dynasty was just beginning.
"Parks" really established its footing in its second season and many publications like the Chicago Tribune and Entertainment Weekly named it one of the best shows of 2009. Still unknown to many viewers, "Parks" was on the rise. The second season was also declared to be one of the best comebacks in TV history. Storylines began to improve and Leslie Knope became a more human and relatable character, opening the show to a broader and more receptive audience. The introduction of Chris Traeger, played by Rob Lowe, and Ben Wyatt, played by Adam Scott, also added flavor to the show itself. Lowe's character, a sporty energetic go-getter, tied strangely with the lazy, unmotivated parks department employees made for a strange and delightful script. Also, the addition of Ben Wyatt, and his evolution into a love interest for Leslie became great television to watch.
Despite low ratings, "Parks and Recreation" has won multiple awards and cast members have graced magazine covers, praised for their work. In 2014, Poehler won a Golden Globe for Best Actress in a Television Series- Comedy or Musical for her performance as Leslie Knope. "Parks" has also been nominated for a Primetime Emmy Award for Outstanding Comedy Series. The show was featured on the Feb 11, 2011 cover of Entertainment Weekly, as"the smartest comedy on TV." Time Magazine's 2012 year-end Top 10 list included it as the top TV series.
Fans have grown to love each complex character for his or her quirky outer exterior and his or her inner charming motives; critics believe that is what works for the show so well. Each character is funny and strange on the outside, and the storylines can be wild and abstract, but creators Greg Daniels and Michael Shur take that energy and weave it into a story to make a point- whether it be equality in politics or a lesson in knowing who your real friends are- and leave viewers laughing and crying at once. Ratings don't determine the quality of a show, nor how long a show should stay in syndication, and they definitely don't accurately show how "Parks" rose from the ashes and became the fan favorite it is today.