Student Council to host spring blood drive on April 21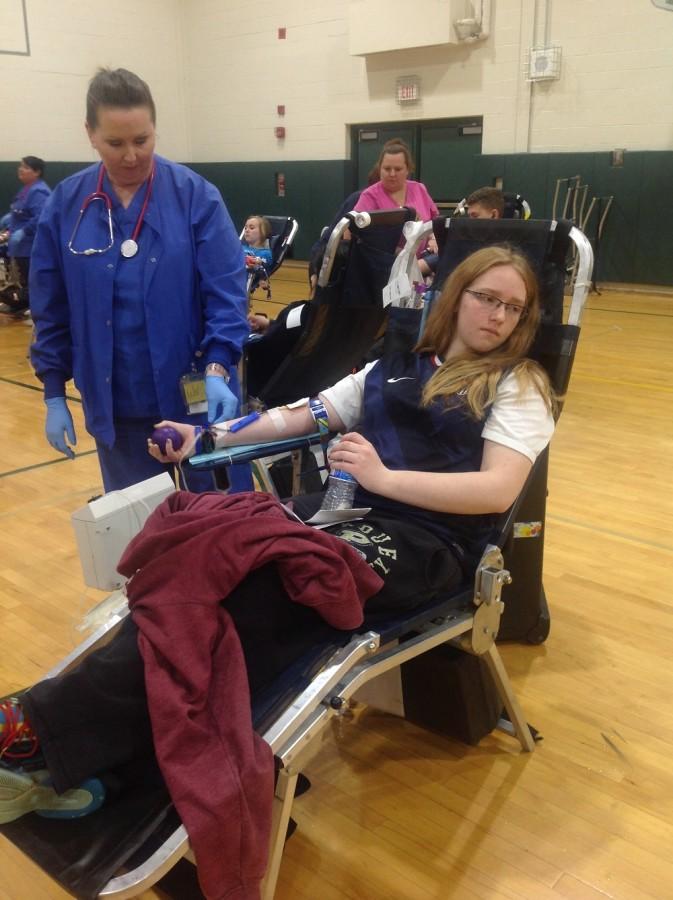 Fremd's student council will be hosting the second blood drive of the 2014-15 school year on Tuesday, April 21, after a change from the original March 29 date.  It will be held from periods 1-6. The drive follows the annual LifeSource drive that took place back on Nov. 25.  200 units of donated blood is the goal for this drive, and teachers, students and guests can volunteer to help support, donate and work at the drive.
In order to donate blood, students must meet certain requirements, which include being at least 16 years old and weighing at least 110 pounds. Students must not have traveled outside of the country within a month of donating blood and must also not have gotten any self-piercings and tattoos within the last year or they will not be eligible to donate blood in the drive.  However, there are still ways for those who are illegible to help out in the blood drive.
Junior Anusha Thotakura thinks word of mouth a good way to spread information about the drive and help.
"People who are not eligible to donate like me can try their best to encourage friends to make the time to donate and keep track of the next possible donation date so they can donate as soon as possible," Thotakura said.
Student Council advisor Ken Goettsche also has different ways students can help at the drive besides donating.
"Students who aren't eligible to donate can volunteer and make sure people eat after donating," Goettsche said. "They can bake goods for those who donate."
Blood drives have been held at Fremd for over 20 years.  The blood used from these drives will be used to help those who are sick with blood-related diseases through blood transfusion for those with leukemia.
Freshman Michael Zawisza is not eligible to donate blood, yet, but plans to in the future as he has had experience with blood diseases before.
"I would donate blood in the future because it can save someone's life," Zawisza said. "My aunt had leukemia and my mom donated blood to her, which saved her life."
In addition to the upcoming blood drive at Fremd, there are numerous other locations and associations that frequently hold blood drives, including the Ilinois Association of Blood Banks, Community Blood Services of Illinois, and most prominently LifeSource, who hosted the annual November blood drive this year and has many locations within the Chicagoland area such as Arlington Heights, Oak Lawn, and Downtown Chicago.
Goettsche has seen many students voice their support and donate blood at drives but believes that more awareness should be raised for drives.
"I think they are great opportunity and I know students love to donate," Goettsche said. "I think communication about blood drives should be increased. People can donate at local places but they may not know that."
Thotakura feels that organization would benefit the drive immensely, and would love to see students overcome their uneasiness with donating blood.
"As much as I love missing class to donate blood, I think we should have sign up sheets for certain periods so students don't have to wait for a long time and the staff doesn't get overwhelmed," Thotakura said. "My goal is to see students get over their fear of needles and getting blood drawn by seeing the benefits their donation provides."
Sign-ups for the drive will start on Thursday, April 16 in the auditorium hallway during all periods.
About the Writer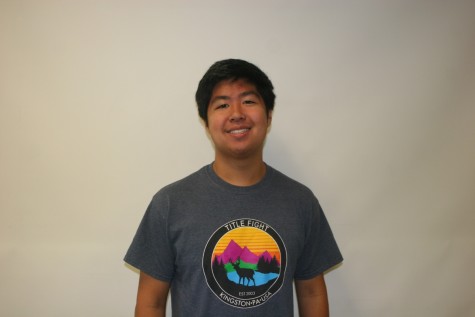 Ethan Wong, Arts and Entertainment Editor
Ethan is an Arts and Entertainment editor for the Logue and is in his senior year of high school. In addition to being an editor, Ethan is also a member...