Freshman students to take new PARCC examination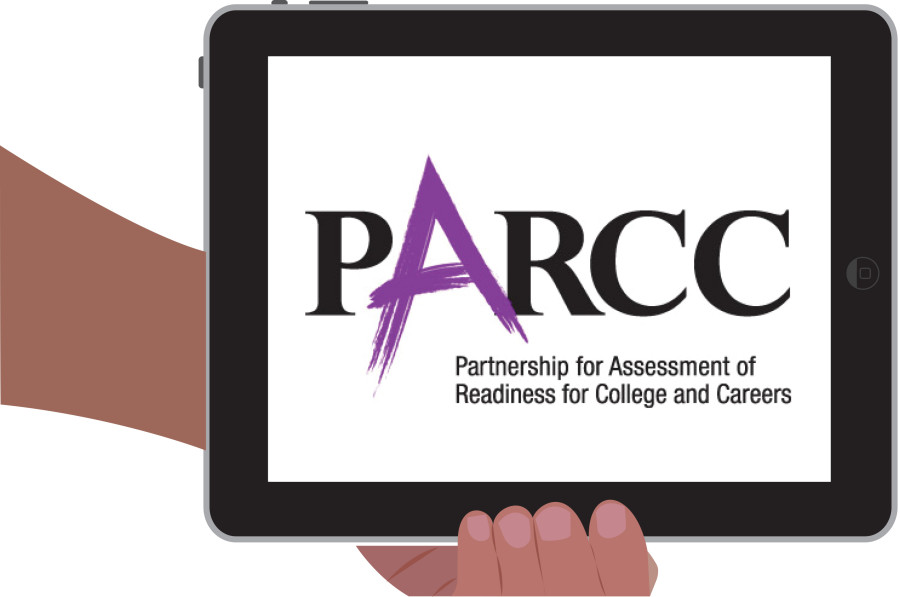 Freshmen students will be taking the Partnership for Assessment of Readiness for College and Careers (PARCC) test on March 3. Designed to measure Common Core standards, the PARCC test will be administered in place of the PLAN test which was given to past freshman classes.
According to the Illinois State Board of Education (ISBE), students in grades 3-8 must take PARCC annually but high school students are required to take it once. For high school, subject areas and testing ages are decided upon by the respective school district.
For District 211 freshmen, the test will contain two specific subject areas – freshman level English and Algebra I – in comparison to PLAN, whose subject areas are more general.
Principal Kurt Tenopir believes because the PARCC test's content targets course material, the results of the exam will be more reflective of student learning and knowledge.
"In theory, the PARCC exams will provide more descriptive information about how much our students know since the exams target specific course content instead of a survey of general subject-area knowledge like the ACT uses," Tenopir said.
Junior Brian Lin believes that replacing the PARCC may cause students to feel inadequately prepared for the ACT in the future.
"They will not be getting the same practice we had, having taken PLAN. They have to spend extra time learning the format of the ACT," Lin said. "This will take extra time and money when they could have gotten the practice they needed during a school day."
PARCC was designed to be taken completely online, but paper versions of the exam are available for school districts that are not ready to adjust to the change. To accommodate for approximately 630 students taking an online exam in a single space, Fremd technology staff has installed 10 access points in the gym, each able to hold 80 to 120 iPads each. The technology staff has also been testing the iPads themselves to affirm that students could access the TestNav app on which the test will be taken. Teachers, administrators and test proctors will be attending training sessions on administering the test as well as troubleshooting.
Technology Coordinator Keith Sorenson reminds students that they have the main responsibility  to come prepared to ensure smooth testing.
"The biggest thing for students to remember is to have their iPad fully charged on the morning of the test," Sorenson said. "Bring your headphones, too."
This test differs from standardized exams given in the past within District 211 because students will be testing on their iPads rather than traditional pencil and paper scantrons. As a result, some questions may have a format other than multiple choice, including certain sections instructing students to select more than one correct answer. The English section may ask students to read a passage and write responses or short essays while the mathematics section may include short answer sections or require students to plot their own points on a graph.
Superintendent Daniel Cates thinks that these new types of questions are more insightful and develops critical thinking skills required in the future.
"I think the PARCC test will help us as teachers and school leaders to direct student learning toward the skills that students need to be successful in today's colleges and workplaces," Cates said. "Whereas a measure of a student's knowledge of information once counted as an indication of potential success in college or a career, according to the test makers, the PARCC is designed to help identify higher order thinking and problem-solving skills that students will need to be successful in today's workplace."
Despite his belief of having scores that more accurately reflect students' expertise, Tenopir knows there may be possible hurdles with this new method of testing.
"The amount of time and resources the tests consume are significantly more than the PSAE. Since the exams are given electronically, our district had to purchase more wireless access points and external keyboards," Tenopir said. "The tests are also more intrusive than the two half-day PSAE exams."
Even though this will lead to more testing days, Cates thinks there are many positives to take away.
"The PARCC is designed to be administered over a span of days and not just a single day, as was the case for the ACT. By measuring student performance over more than one day, leaders believe they will get a better assessment of student skills," Cates said. "Second, the test is designed to measure skills that colleges and employers report to be necessary in today's world.  This should guide schools to develop the skills in students that students will need for the future."
While the PARCC test is encouraged by the federal government, only twelve states are requiring students to take this exam so far. School districts that have chosen to abstain from the PARCC test risk losing federal or state aid. Districts did however have the choice of whether or not to require students to take the ACT.
Cates explains the district's decision to continue mandated ACT testing as well as the placement of PARCC in the freshman year of high school.
"In District 211, we recognize the critical importance of the ACT test and how this can open doors to college for many students.  We have chosen to administer the ACT to juniors and we elected to administer the PARCC test to freshmen," Cates said. "By administering the PARCC to freshmen, we will have a baseline measure to chart student improvement in the coming years, presuming that the PARCC will remain the choice of the ISBE as the mandated measure of student performance."
Although there are uncertainties with administering the PARCC test for the first time, Tenopir hopes that the experience will run smoothly.
"When we started the Prairie State Achievement Exams 15 years ago, there was uncertainty about how well we would be able to administer the tests and how seriously students would approach the tests," Tenopir said. "This same uncertainty exists with PARCC, but to even a higher degree. Fremd High School and District 211 are doing all they can to make this initial experience a good one for students, staff and parents."
About the Writer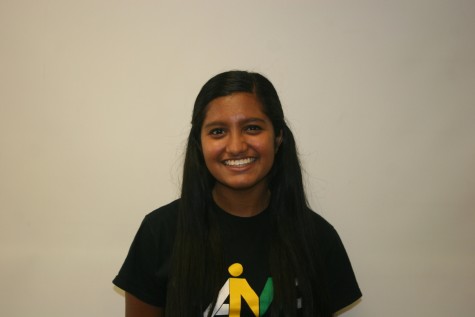 Vibha Pandurangi, Editor-in-Chief
Going into her senior year, Vibha will be filling the position of Editor-In Chief with Cara Ward . She joined the Viking Logue her sophomore year, and...