Speech Team places first at regionals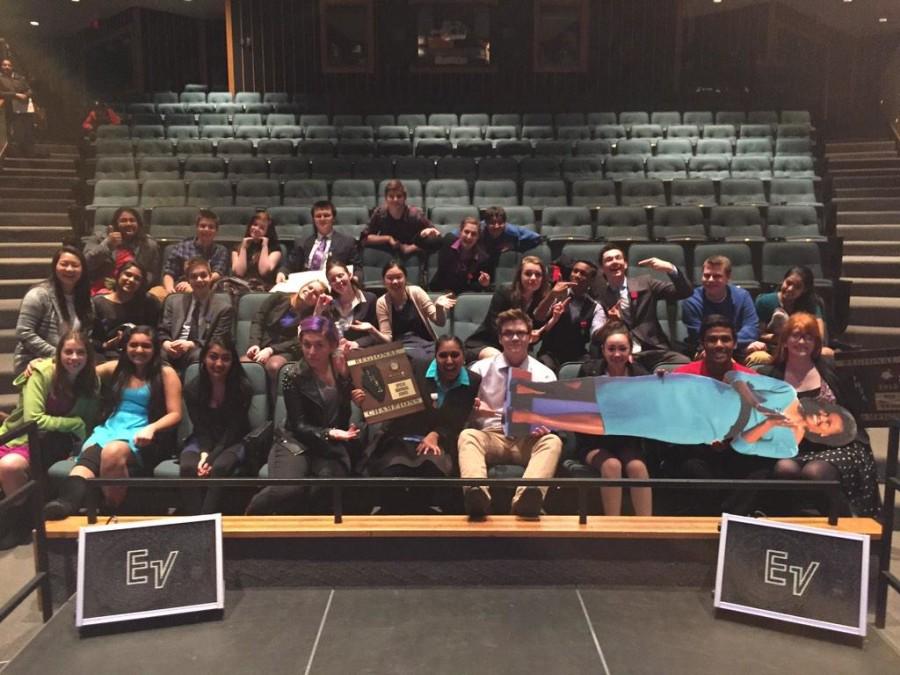 Arim Lee, Staff Writer
February 25, 2015
The Fremd Speech Team won first place at regionals on Saturday, Feb. 7 and advanced to sectionals on Saturday, Feb. 14. Eleven schools competed in regionals with Fremd.
Fremd hosted regionals this year, and teams were split up into 14 different events. Depending on the event, students delivered their speeches individually or with a partner. Each event has two timed preliminary rounds that are divided into two sections. One judge judges each preliminary round and then the scores are ranked in each round before the final. The teams or individuals with the top preliminary scores are then evaluated by three judges to narrow down the winner of the event.
Sophomore Brian Rosenwinkle's comfort of being in a familiar location helped at this year's regionals.
"This was my first year at regionals and I was very glad that they were at Fremd because it was less stressful and easier to get around," Rosenwinkle said. "Overall it was an amazing experience that I was glad to be a part of it."
Fremd won first place in P.I.R., or performance in the round, with a skit written and directed by Julia Dirkes-Jacks. In this event, a student writes a fifteen minute play that is acted out and assessed by judges.
The following weekend, sectionals took place at Wheaton North High School with 31 schools competing. Teams needed to receive fourth place or higher at regionals to qualify for sectionals. Fremd  earned fifth place overall at sectionals and fourth place in the P.I.R. event. Four Fremd students qualified for state with a third place or higher rating. Johnny Barrett and Katie Haggett won first place in Dramatic Duet Acting, Paige Dirkes-Jacks won third place in Humorous Interpretation, Emma Davies won third place in Informative Speaking, and Rachel Lucas won third place in Oratorical Declamation.
Speech coach Katherine Giegler reflects on the season and the team prospects for the future.
"As for the season as a whole it was very successful.  We have not talked about changes for next year as we are currently focused on this year but I don't believe that much will change," Giegler said. "We have a bright future with many underclassmen who have been doing quite well."
Fremd usually has one to five students continue to state each year and has done well in other tournaments like the Mid-Suburban League Conference Tournament where they earned second place, and  the District 211 Turkey Tournament, where varsity took third place.
The state competition was held at the Peoria Civic Center on Feb. 19-20 with 213 schools competing.
Speech Coach Jason Spoor-Harvey explains how successful the season has been for the team.
"This is quite an achievement as we compete in a very difficult sectional and in order to qualify for state you need to be in the top 3 in your event," Spoor said. "For our students to be at state they have already established that they are in the top 18-21 teams in their even state-wide."