Writers Week then and now: former and current organizers reflect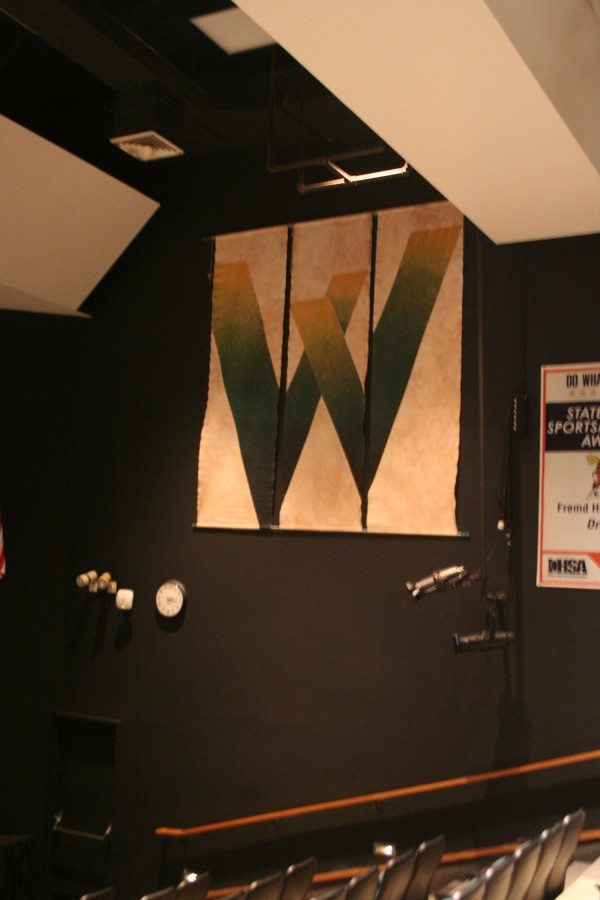 It has been 21 years since former Fremd teachers Tony Romano and Gary Anderson did something that would revolutionize the way Fremd would view a stage, a podium, a microphone and a speaker. Writers Week may have begun with a shoestring budget and limited schedule, but it has evolved into an event that students, speakers and faculty members eagerly anticipate all year.
Gary Anderson, who co-created the week-long event, remembers how the conception of Writers Week took place: during a faculty meeting.
"The idea of Writers Week came to us during a boring meeting as we started asking ourselves and each other, 'What if we did something that actually helped students see writing as something as more than an academic subject?  What if we brought real writers and writing to our school?  What if we celebrated authentic writers, including students, teachers, and professionals?" Anderson said. "Writers Week was the best thing ever to come out of a boring meeting"
English teacher Gina Enk, who has also helps organize Writers Week, explains how most of the changes to Writers Week usually does not affect what happens on stage.
"What is different isn't really what's on the stage or even the auditorium," Enk said. "We launched a Writers Week app this year. We are going to archive the performances on YouTube. We are offering more in terms of t-shirt sales. They are more cosmetic changes rather than altering the structure itself."
Russell Anderson, English teacher and current organizer for Writers Week, also remembers the humble beginnings of Writer's Week, and how it was compared to now.
"The first Writers Week was only lunch periods.  We had about a dozen students, and a handful of faculty writers," Anderson said. "Now it involves many more people, which seems to indicate that people see value in it."
Ever since its creation in 1995, Writers Week has steadily grown, attracting big name writers like Gwendolyn Brooks and Billy Collins as well as numerous students and faculty members. Writers Week grew so popular that other schools have created their own versions of the event.
To Romano, Writers Week's simplicity is one of the reasons the event was able to prosper.
"You have a microphone, you have an attentive audience, and you have some generous readers, and that combination is dynamic," Romano said. "It works."
Russell Anderson also believes that Writers Week does not need much to sustain.
"There are a few new things here and there," Anderson said, "but Writers Week has always been about the people on stage and their stories, their words, their bravery, and their writing."
The ability to have famous writers and dedicated fans of their works in the same building also allowed Romano to witness one of his best memories from the event.
"Probably one of my favorites is I had a student as a freshman and she was reading a book by Mary Karr and two or three years later we invited Mary Karr," Romano said. "I sat down next to this student, and as were watching, Mary Karr comes and sits down next to me on the other side. So I just lean back and I introduce the two of them. And to just see the awe on the student's face to meet Mary Karr, one of her favorite writers, someone she looked up to, that was pretty cool."
To Enk, however, one of her favorite memories was when a student recognized the power his words had.
"One of our alums now, a graduate named Soeren Palumbo, gave a speech about the word 'retarded,'" Enk said. "He has a sister with mental disabilities and it was really important to him that people not use that word in a casual, hurtful or even joking way. He was really the first student who realized the power of the Writers Week stage to say something that's important to you. Since then, we've had tons of students take the opportunity to talk about things that are important to them or close to their hearts. But, Soeren was the one to show us what it could be. He has now spoken to Congress about it and started a foundation about it and it has really taken off."
Despite only being five days long, a substantial amount of work is being put in is actually being put in to the event even after it is finished, according to Russell Anderson.
"Writers Week is such a communal experience, not just during the week itself but in the planning and build-up to it," Anderson said. "Everyone in the English department volunteers a lot of time and energy to make Writers Week run, and there are numerous other departments and faculty who are instrumental as well."
Romano also agrees with the notion that there is a lot more work being put into Writers Week than expected.
"Students only see it as one week," Romano said, "but as soon as the week is over, you're going to see Enk and Anderson already thinking about the following year and looking at writers and looking at ways to make money."
Russell Anderson also acknowledges that the departure of Gary Anderson and Romano has had a substantial impact.
"Obviously not having Mr. Anderson and Mr. Romano in the building is tough, not just during Writers Week, but during the rest of the year, too," Anderson said. "They are phenomenal teachers and people, and I think everyone benefits from their perspective and expertise."
Throughout its 21-year tenure, Gary Anderson is still proud of what he helped start and its impact on the school.
"When I look back on the twenty years I was involved with it, I'm proud of how Fremd became a place where writers and writing mattered," Anderson said. "In most schools, writing is something that only happens with assignments and tests, and writers are dead people who you take tests about.  Writers Week changed all of that at Fremd.  Lives were changed by Writers Week.  At Fremd, writers are role models."
About the Writer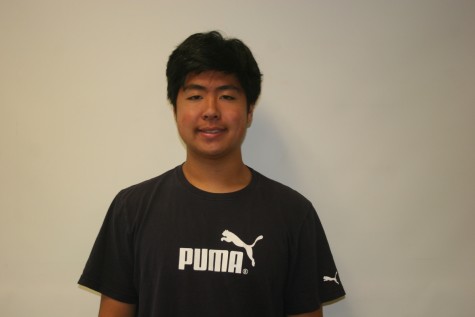 Eric Wong, Editor-In-Chief
Eric Wong is the Editor-in-Chief and is currently in his senior year of high school. Eric started out as a writer for the news and features department...