Writers Week 21 continues to highlight students
Ever since Writers Week began in April 1995, thousands of students and over 200 professional writers have taken the stage to display their talent. With a week entirely dedicated towards appreciating great writers, Fremd has developed an environment where students can actively participate in expressing themselves. Whether it be published authors or Fremd's own students, everyone is encouraged to share their writing.
English teacher Marilyn Berdick reminisces about the start of Writers Week and the changes that have occurred since.
"It's gotten bigger – we first started out as just a few days and only during lunch periods. At first people weren't quite sure what to make of Writers Week and now everyone looks forward to it every year.  We've retained our uniqueness at Fremd because of the students," Berdick said. "First of all, we have well over a hundred students every year submit applications to be presenters at Writers Week which just amazes me. Sharing writing is a very personal thing to do and our student writers are so willing to do that. I applaud them for their courage."
One of these students is senior Madisen Hursey, who performed a slam poem on Tuesday. Throughout her high school experience Hursey notes a change in her appreciation for the week.
"I personally appreciate Writers Week a lot more since becoming more involved as a poet," Hursey said. "I have realized what a privilege it is to have fellow students share their work, ones that are less comfortable on stage or less comfortable being vulnerable."
Writers like sophomore Ruchi Chitgopekar are taking advantage of this privilege and are often inspired to speak about their own experiences and topics they're passionate about.
While prominent societal issues are changing over time, Chitgopekar notices feminism becoming a popularly misunderstood concept. Chitgopekar sought her inspiration through this plans on clearing  up the misconceptions.
"My piece is called 'The F Word' and it's a short poetry anthology on feminism," Chitgopekar said. "My main motivation came from the huge backlash concerning a feminist Facebook page my friend and I created. We got called crazy. A bunch of boys started a Fremd's Men's Rights page 'satirizing' our efforts. I was determined to speak to all of Fremd about what the feminist movement really is."
Whether it's appreciation or societal issues motivating some students to speak, others are encouraged by former students' performances. Junior Rosa Li will share her piece about expectations with the same inspiration.
"Since I'm a junior, I have seen a lot of people I know perform on the stage during Writers Week," Li said. "I always imagined that I could do it one day."
Despite all three performers having different motivations, they all agree on the comforting atmosphere Writers Week provides students with to openly share their writing. Hursey notes the unique opportunity the week presents for students and faculty alike.
"Writers Week is a great way to see something in people that you don't get to see day to day – something different in each person," Hursey said.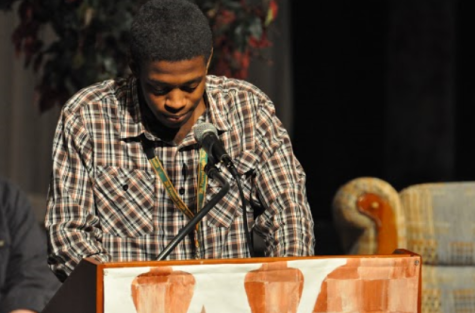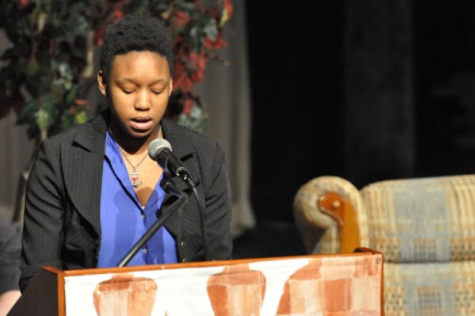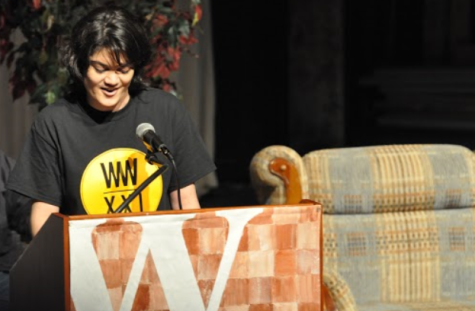 About the Writer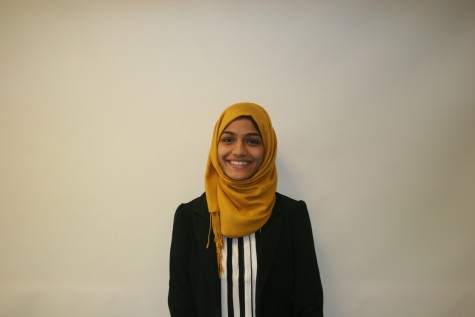 Nabeela Syed, Editor-in-Chief
Nabeela joined the Viking Logue as a sophomore, was a Features editor as a junior and is now in her senior year filling the shoes of Editor-in-Chief alongside...