Gaga makes the grade, Ora falls short
Hang on for a minute...we're trying to find some more stories you might like.
Every year the Academy Awards roll around and bring with them glitz and glamour. This year's Oscar telecast was chock full of musical performances from solemn pleas for justice to passionate jam sessions to pop star surprises. A&E editor Margaret Geist grades the performances based on lyrical content and visual presentation.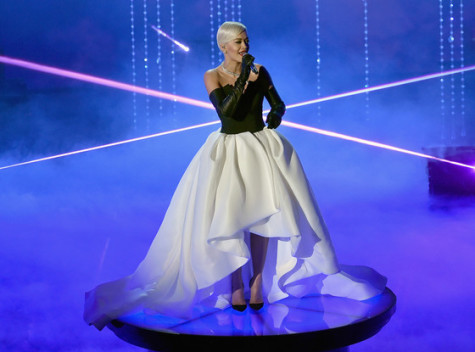 Rita Ora, "Grateful": Rita Ora's voice is probably not unknown to any person listening to the radio these days. With a few pop hits under her belt in radio syndication, she has some credit. However, "Grateful" gave Ora the platform to show off some real vocal range and present the singing chops not everyone may not know that she possesses. However, with laser lights, smoke, and an overlapping of multiple recorded tracks, Ora was overshadowed immensely. If only the Oscar producers had realized he voice can carry itself without all the production. C+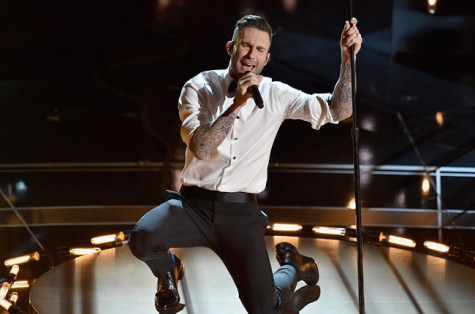 Adam Levine, "Lost Stars": A well-dressed Adam Levine stands alone on a stage, crooning as an acoustic guitar accompanies him in the background. While this stripped down image of a popstar may be something we're all too familiar with, this performance was something that wasn't.The song he sings is from his indie film "Begin Again," nominated only for best original song. A somewhat somber start from someone whose music is typically more upbeat in nature quickly escalates into a fast jam and Levine begins singing at his usual high pitch, accompanied by the rest of his band Maroon 5 lurking in the background. Although "Lost Stars" is a song that isn't strictly Levine's style, he properly performed it well and by the book, even though it could've used a little sparkle. B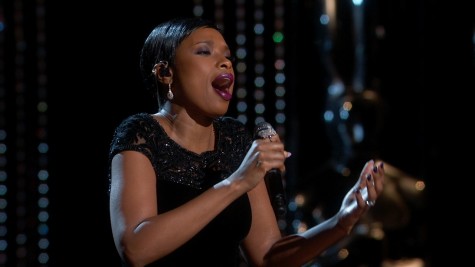 Jennifer Hudson, "I Can't Let Go": It seems every year the academy calls upon J Hud to belt it out and make audiences feel something, and rightfully so. Her powerful vocals combined with tender lyrics make this the perfect in memoriam tribute song. In an interesting twist, however, she performed the song on her own instead of accompanying the presentation of the deceased. It may have been more affected to have put the two together, but Hudson dazzles regardless. B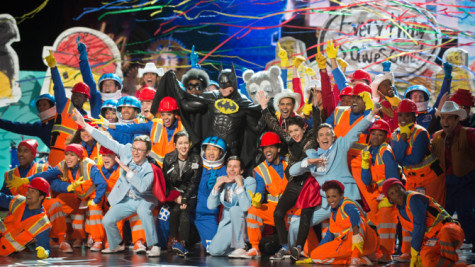 Tegan and Sara & The Lonely Island, "Everything Is Awesome": One hour into the telecast, and the Oscars had started to drag. Cue twin sisters Tegan and Sara and everyone's favorite parody rap trio The Lonely Island. Everything about "Everything is Awesome" was awesome. The high energy song from "The Lego Movie" (snubbed for best animated film) was perfectly translated into real life in an explosion of excitement. Breakdancing, rapping, blue tuxedos with capes, Batman and Robin, and Oscar statues made out of Legos were all included in the performance that not even Oprah could resist. Bringing some kid friendly fun to the black tie event was much needed and much appreciated. B+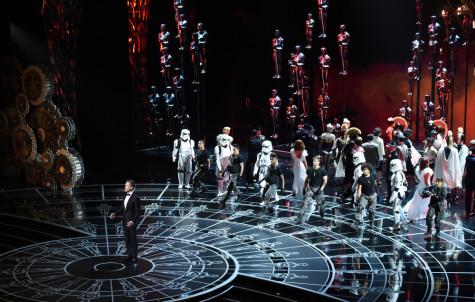 Neil Patrick Harris' opening number: Why mess with something that works? Audiences are always pleased with NPH's musical opening numbers and so he delivers again. With tributes to classic fan favorites like "Star Wars" and "Back to the Future," dancing storm troopers and Roman warrior as well as guest appearances from Jack Black and Anna Kendrick, NPH delivered his best opener yet. Mixing in some magic tricks (to be expected from the amateur magician), and a few quips (you have to reference Meryl Streep at least once, right?) it was just to be expected, but welcomed despite its predictability. B+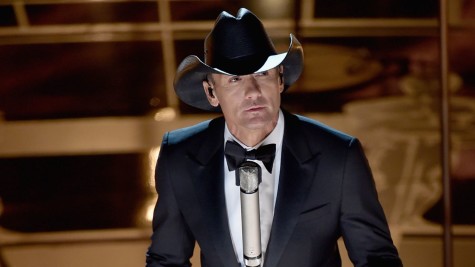 Tim McGraw, "I'm Not Gonna Miss You": Perhaps the biggest surprise of the night came when Tim McGraw sang country legend Glen Campbell's heartbreaker about his battle with Alzheimer's. Slowing it down and honoring the legend instead of trying to one-up him, McGraw beautifully portrayed the pain of the song and the disease itself. Hollywood's elite was moved (to tears in some cases), and McGraw received a standing ovation he rightfully deserved. A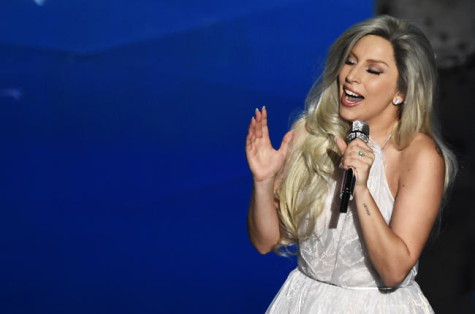 Lady Gaga, "The Sound of Music" medley: Any previous misconceptions about Lady Gaga were cleared up during her performance at the Oscars on Sunday; Gaga can sing. Belting her lungs out in a tribute to the incomparable Julie Andrews in her most beloved role, Maria, Gaga had jaws dropping all over America. Accompanied by a beautiful orchestra, Lady Gaga flawlessly weaved a medley of "The Sound of Music's" most beloved songs. Showing incredibly vocal flexibility, Gaga blew everyone away and earned herself a standing ovation and a huge hug from Julie Andrews herself. A+