Question of free speech arises following Charlie Hebdo attack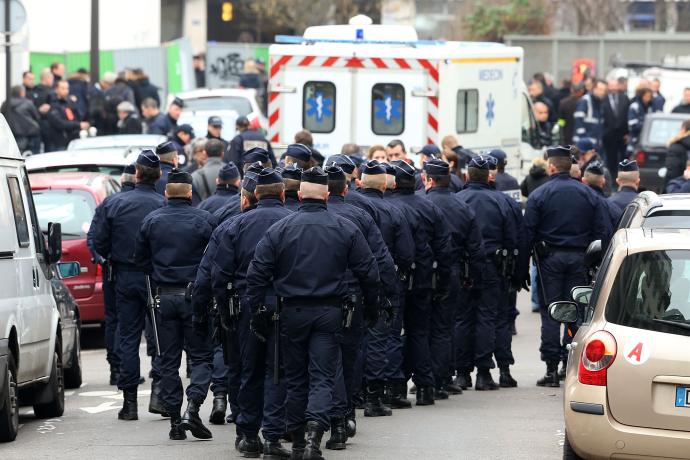 On the morning of Jan. 7, two masked gunmen armed with assault weapons, later identified as Cherif and Said Kouachi, entered the offices of French satirical newspaper Charlie Hebdo and opened fire on the workers, killing eleven and injuring eleven others.  Following the attacks, five others were killed in related shootings in the Île-de-France region. Additionally, hostages were taken at a supermarket in Portes de Vincennes by Amedy Coubilaly, an accomplice of the Kouachis.
Following a large scale manhunt after the attacks, the two brothers were gunned down by police outside of a signage company in  Dammartin-en-Goele on Jan. 9.   On Jan. 11, a rally for national unity was held in Paris and the following issue of Charlie Hebdo sold over seven million copies.
Charlie Hebdo has attracted controversy over its cartoons depicting Islam over the past years, and al-Qaeda, who claimed responsibility for the attacks, had been planning to bring down the publication for five years.  In 2006, numerous Islamic organizations attempted to sue Charlie Hebdo over the French hate-speech laws, and since then, many have debated the offensive nature of the cartoons.
Social studies teacher Jason Spoor-Harvey doesn't agree with some of the material in the magazine, but thinks they are still allowed to publish what they want.
"France is a different world than here, culturally, and while I feel that this type of satire is not best for me, it is fully within Charlie Hebdo's right to publish those cartoons, and then it is up to us as consumers as to whether we want to support that work," Spoor-Harvey said.
Sophomore Chris Zhu believes that even though Charlie Hedbo published cartoons that may be deemed offensive, it did not deserve the violent reaction that it received.
"These cartoons, despite their arguable level of offensiveness, have a right to be published under free speech and therefore do not deserve any level of violent action towards them," Zhu said.
Junior Parisha Gupta feels that Charlie Hebdo isn't hate speech, but that much of the magazine's material is very damaging and harmful, and that some of the publications should be monitored.
"I don't know if these issues are meant to offend anyone or not, but in my eyes, it's not hate-speech. That doesn't mean it's harmless satire. It's in the middle, but the words are still damaging. As for freedom of speech, this is a great example," Gupta said. "However, freedom of speech should be exercised with constraints, which are social norms. Clearly, this magazine had no clue what those restraints are because they continuously insult Muhammad and, I'm sure, many other great figures."
Following these incidents, many Muslims around the world have been experiencing discrimination, even those who denounce the attacks.  Grenades and molotov cocktails were thrown at mosques in Le Mans and Aix-les-Bains, and dozens of white supremacists surrounded mosques across France chanting, "Arabs Get Out."  People of the Islamic faith have been crying out for national unity in the face of the shootings.
Spoor-Harvey believes that many of the less extreme Muslims as well as the mainstream media must call out against these rising terrorist attacks.
"Just as Muslim leaders need to be more active in decrying these acts of terror, the mainstream media also needs to work on covering countries where there are rising acts of extremism such as Germany and France," Spoor-Harvey said.
The world is still reeling from these violent acts of terror, and many in France have been trying to find a sense of unity and peace in this time of unrest.  The unity rally following the attack drew in world leaders from throughout the globe including British Prime Minister David Cameron and German Chancellor Angela Merkel.
During the rally, French President Francois Hollande proclaimed that France as a nation must bond together in this time of trouble, and that together they cannot be stopped.
"That is what I ask you to do: to join together, all of you, in every way possible; that must be our response.  Let us join together at this difficult moment, and we shall win, because we are fully capable of believing in our destiny, and nothing can weaken our resolve," Hollande said.
About the Writer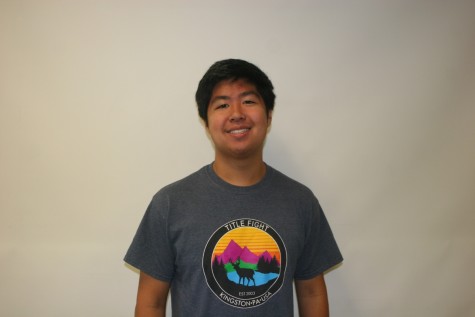 Ethan Wong, Arts and Entertainment Editor
Ethan is an Arts and Entertainment editor for the Logue and is in his senior year of high school. In addition to being an editor, Ethan is also a member...