"Selma" snub prompts debate at 2015 Oscars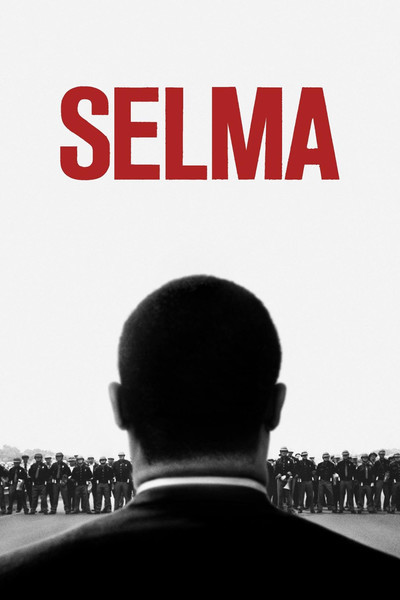 Jenna Chin, Editor-in-Chief
January 28, 2015
The 87th annual Academy Awards, which will be broadcasted Feb. 22 on ABC, will recognize the year's achievements in film. Nominated in the ceremony's most prestigious Best Picture category are "Selma" and "American Sniper," two films that have stirred controversy over the depiction of true-life events.
Detailing Dr. Martin Luther King, Jr.'s historic march From Selma to Montgomery, "Selma" follows the Civil Rights Movement's fight for the Voting Rights Act of 1965 with immediacy and striking direction. Since its premiere, the film has received immense critical praise, garnering a ninety-nine percent "fresh" rating on Rotten Tomatoes and earning the fifth spot on A.O. Scott's Top 10 Movies of 2014 list, despite being released in 2015.
However, despite its initial critical praise, Selma only managed two nominations for the 2015 Academy Awards—Best Picture and Best Original Song—enraging audiences. The film was shut out of both the Best Actor and Best Directing categories raising questions regarding the politics of Academy voters. Additionally, the film has stirred controversy over the depiction of President Lyndon B. Johnson as a "villain" figure.
The film's greatest snub is the omission of Ava DuVernay in the Best Director category. If she had been nominated, DuVernay would have been the category's first female African American nominee. In "Selma," DuVernay effectively contrasts silent protest scenes with chaotic violence, drawing similarities between the footage of protests that have recently flooded news channels. Additionally, David Oleyelowo's performance as Dr. Martin Luther King, Jr. is powerful and precise as he perfectly mimics King's famous gestures and cadences seen and heard in his speeches. Oleyelowo's exclusion from the Best Actor category has resulted in the second group of all-Caucasian nominees since 1998.
This is not to say that "American Sniper," Clint Eastwood's latest directorial project about elite sniper Chris Kyle, is not deserving of its success both financially and in terms of award season recognition. The film has exceeded box office records with current earnings over $200 billion and has received a total of six Oscar nominations including Best Picture and Best Actor. Bradley's Cooper acting carries the film with his raw and humanizing performance as Kyle. Additionally, Eastwood carefully balances the violence of war with more emotionally vulnerable scenes.
Both "Selma" and "American Sniper" are biopics telling stories about American heroism, and both leading actors convey an urgency and intensity that captivates audiences. Despite these similarities, "Sniper" is drawing greater box office earnings and award season recognition.
With the popularity of  "The Hurt Locker," "Zero Dark Thirty" and now "American Sniper," Hollywood has saturated the silver screen with brutal war movies that appeal to patriotism and heroism. Although "Sniper" may offer audiences the more conventional hero's journey, viewers as well as voters should appreciate that both "Selma" and "Sniper" offer tales of American history and heroism. DuVernay's direction is focused, and Oleyelowo's performance as Dr. King should not go unseen, as his story is monumental in achieving progress in civil rights.