From saints to sweets: V-day still relevant over the centuries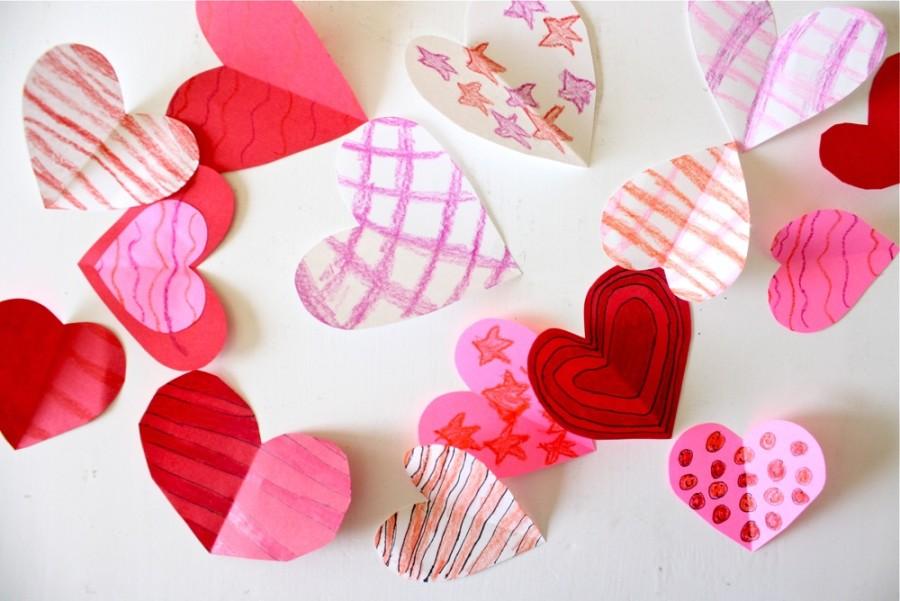 Pavel Warzecha, Staff Writer
January 28, 2015
Valentine's Day has existed for centuries and is still celebrated in dozens of nations around the world, but the significance and history of the holiday can often be overlooked.
In the past, Valentine's Day was treated as a cultural and religious holiday, but in more recent times it has become a rather commercial holiday with cards, candy, and gifts being exchanged. Today, many believe Valentine's Day to be primarily a Hallmark holiday.
Remaining the key factor of Valentine's Day is the projection of love between two people. The introduction of romance came in eighteenth century England, when exchanging roses and greeting cards between lovers became a tradition. Similar practices are still celebrated to this day, for example the idea of giving roses to the person you love is still popular.
However, in earlier times, Valentine's Day was celebrated by Christian faiths to remember different saints with the name of Valentinus. When romance became the holiday's theme, the holiday stopped focusing on religion for the most part.
Today, Valentine's Day is celebrated not only as a romantic holiday, but a commercial holiday as well. In the US specifically, countless Valentine cards, candies and gifts are bought each year for friends and family members. In elementary schools, it is common for kids to share these with their classmates, a fun tradition that spreads friendship instead of love.
Senior Dominique Pasek remembers Valentine's Day at Pleasant Hill Elementary School year as being a positive and fun event for the whole class.
"We would all come to school on Valentine's excited to share and receive candy and cards," Pasek said. "It was one of my favorite school days of the year."
Many Fremd students remember similar experiences, as this tradition has been very popular in years past.
With the modern traditions, however, a new question is posed: what does it mean to be someone's Valentine? In the nineteenth and twentieth centuries, the common idea of a "Valentine" meant to be in love with them, but recent celebrations of the holiday broaden this definition.
Junior Jakub Nowak shared his own views on the word's meaning.
"I have found that being someone's Valentine is not only about love, but also about presentation," Nowak said. "It's showing love and appreciation in a commercialized manner for the public."