Sundance Film Festival features a promising lineup
Each year, filmmakers, journalists and fans head to Park City, Utah for the Sundance Film Festival— a 10 day showcase of feature films, shorts and documentaries. In previous years, films like "Beasts of the Southern Wild," "The Blair Witch Project" and "Little Miss Sunshine" have seen success at the festival and transitioned into critical and commercial hits. This year's festival promises a number of potential breakout hits from Noah Baumbach, James Ponsoldt and Robert Eggers.
"The Witch"
The first feature from director Robert Eggers, "The Witch" proclaims to be a "New England folktale" about a 17th century family forced out of their community to live in an abandoned farmhouse inhabited by strange forces. Heavily featuring elements of supernatural horror, "The Witch" is a cross between "The Blair Witch Project" and "The Crucible."
"Mistress America"
Reuniting director Noah Baumbach with his "Frances Ha" star and co-writer, Greta Gerwig, "Mistress America" follows a lonely college freshmen living in New York, played by "Mozart in the Jungle" star Lola Kirke, as she meets her stepsister for the first time, who quickly revives her enthusiasm for college, New York and life itself.
"The End of the Tour"
"The Spectacular Now" director James Ponsoldt returns to Sundance with "The End of the Tour," a David Foster Wallace biopic spanning the five-day interview between the author and Rolling Stone journalist, David Lipsky. Starring Jason Segal as Wallace and Jesse Eisenberg as Lipsky, "The End of the Tour" has already received praise for its lead actors' performances as well as Ponsoldt's direction.
About the Writer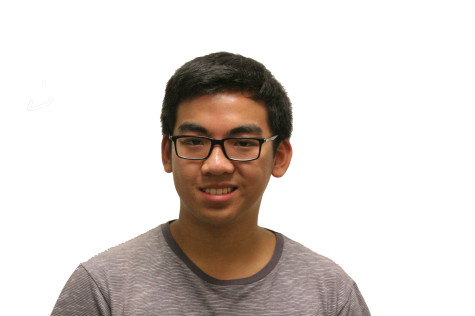 Michael Wu, Lead A&E Editor
Michael Wu is a senior at William Fremd High School and an avid reader, writer, and fan of all things art and entertainment. Michael has been an A&E...