Winter TV you should be watching
Suits (USA)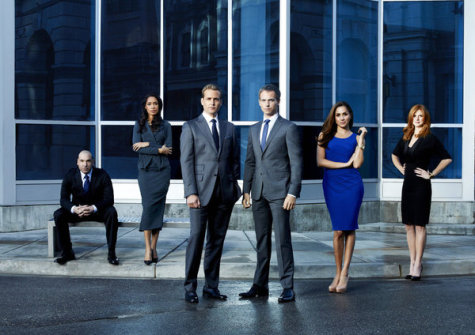 What it's about: Brilliant college dropout Mike Ross begins working for high profile New York lawyer Harvey Specter despite his lack of a degree. The lack of legality in both characters actions leads to twists and turns and characters always teetering on the edge of right and wrong.
Where we left off: After resigning from the firm, senior partner Louis is desperate for a job and demands the boss give him at least three of his clients back. Mike is wary of Louis' exit and worries he may be slated for the same treatment. Meanwhile, Harvey, Donna and the rest of the Pearson Specter crew are searching and calling in favors for Louis but he isn't pleased. He discovers Mike's secret and threatens to uncover all those who are aware of his phony legality.
What happens next: Due to all the favors the partners called in, the lawyers are going to have lots of debts to people. Just as well, Louis will definitely be using his new found information to get what he wants. Creator Aaron Korsh has confirmed more flashbacks and hinted at a partner leaving the firm.
The Americans (FX)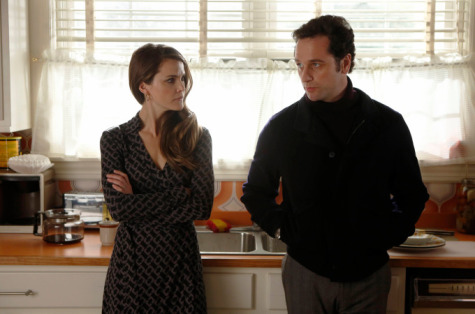 What it's about: Two KGB officers, Elizabeth and Phillip Jennings, posing as an American couple outside of Washington D.C. during the Cold War. The core of this show is about the marriage of the two spies, and how they navigate their personal and professional lives.
Where we left off: The person who killed KGB illegal and his wife, Emmett and Leanne Connors was revealed to be their son, Jared. The organization who recruited Jared to kill his parents is now looking after Paige, the Jennings' daughter who is becoming increasingly suspicious of her parents.
What happens next: Elizabeth and Phillip have always shown undying loyalty to the Soviet Union, but with their daughter at stake, this may change. The third season picks up in the wake of Soviet leader Leonid Brezhnev's death, an event that will cause serious ramifications for the Jennings.
Shameless (Showtime)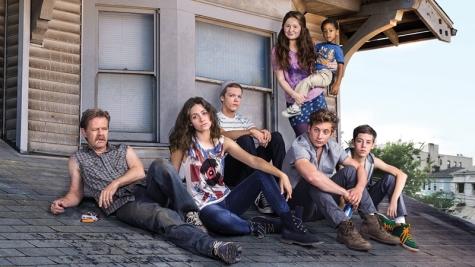 What it's about: "Shameless" follows the lives of the Gallaghers, a dysfunctional yet loyal family, and their neighbors in the south side of Chicago. Held together by eldest daughter Fiona (Emmy Rossum), the Gallagher family constantly struggles to live just above the poverty line while simultaneously dealing with mental illness, dwindling employment opportunities and their alcoholic father, Frank (William H. Macy).
Where we left off: After briefly going to prison for accidentally endangering Liam, the youngest Gallagher, and eventually being placed on house arrest, Fiona secures a job at a local diner while also attempting to repair her relationships with her siblings. Meanwhile, Frank's liver is replaced after his fails and nearly kills him, but not before he reaches out to his eldest daughter and potential match, Sammy (Emily Bergl).
What happens next: Fiona's job as a waitress will usher in some stability in her life, as well as a potential love interest in her new boss, played by Dermont Mulroney. However, this isn't expected to last long, as the show will reintroduce Fiona's flighty ex-boyfriend Jimmy (Justin Chatwin). At the same time, Frank will be looking to take advantage of his brand new liver as he attempts to brew the world's strongest beer.
Looking (HBO)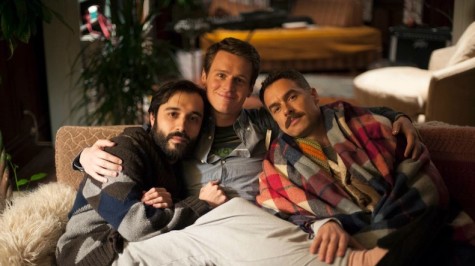 What it's about: "Looking" depicts the lives of three gay men- Patrick (Jonathan Groff), Dom (Murray Bartlett) and Agustín (Frankie J. Alvarez)- as they navigate their personal and professional relationships in modern-day San Francisco. Entering its second season, the show has become distinctive for its unsparingly naturalistic approach to storytelling.
Where we left off: Patrick breaks up with his boyfriend Richie, played by Raul Castillo, and finally confronts his feelings for his boss, Kevin (Russell Tovey), who has a boyfriend. Dom, tired of working as a waiter, opens a pop-up restaurant which turns into a surprising success as he inches closer to realizing his professional potential.
What happens next: At the start of its second season, Patrick will continue his relationship with Kevin while also reintroduce Richie, creating a love triangle for its lead character. Meanwhile, Dom will continue to work closely with Lynn (Scott Bakula) as he attempts to open his own restaurant.
About the Contributor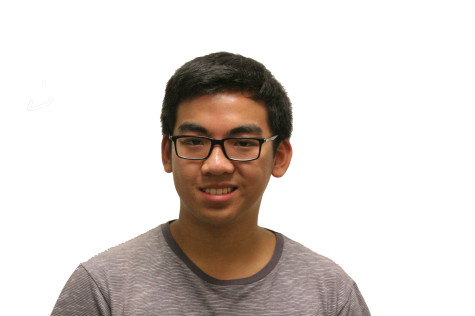 Michael Wu, Lead A&E Editor
Michael Wu is a senior at William Fremd High School and an avid reader, writer, and fan of all things art and entertainment. Michael has been an A&E...