"Mockingjay: Part 1" flies into the danger zone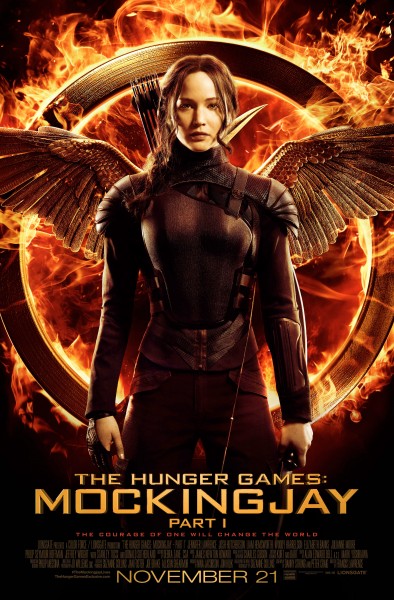 Maggie Quesse, Contributing Writer
December 17, 2014
Mockingjay:Part 1 was a movie with a satisfactory critic rating despite a dip in production skill.
Though fans were satisfied with the first two films, fans feared the third would become a Harry Potter clone or worse, another Percy Jackson:The Lightning Thief screw-up. Though director Francis Lawrence did an acceptable job, he came up short at times, leaving the movie a little less satisfactory than it should have been.
Jennifer Lawrence reprised her role of Katniss once more with a fiery finesse that did the role justice. Though she seemed slightly dim in some scenes, Katniss did this in a way where it made sense for the plot.
The performances of each actor were generally good though certain characters were lacking in major areas. For example, Liam Hemsworth was capitalizing more on an image of Gale in pain rather than a hero who lost out but moved on. This made his performance underwhelming but not outright bad. It made sense with the storyline, but was a little too in your face, causing the movie to lose a bit of its punch.
The movie's end left me feeling less than satisfied. My excitement to see the second part of the film was less than what it should have been walking out of that theater. It was lacking slightly, but I still do want to see part two to figure out what will happen.
As a whole, the film was okay, with only certain pieces lacking. I do have faith that Francis Lawrence can pick up on those pieces. I wouldn't highly recommend Mockingjay Part 1, but it's well worth the money.