'Tis the season of giving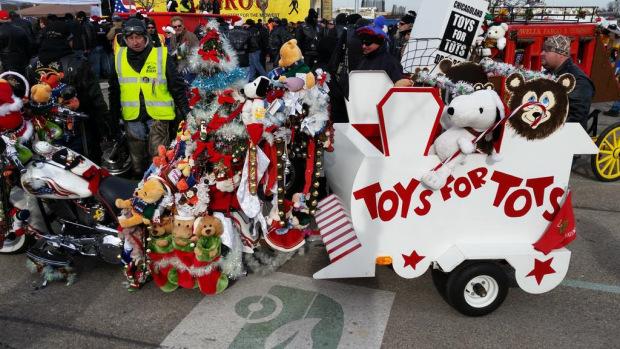 While most of the students at Fremd are out scouring through stores for gifts, huddled in the comfort of their homes, or just trying to make it through this week, this time of year seems just too busy to actually pause, take a deep breath, and maybe even give back to the community. Conveniently, this is the aim of the Toys for Tots national organization. Through working in stores and schools, the organization collects and distributes toys to children who may not be receiving any this busy holiday season.
Toys for Tots traces its roots back to 1947 when Major Bill Hendricks began to collect toys for local children.  With the help of Disney and several famous celebrities, Toys for Tots became known as a non-profit public organization nationally. As a result of marketing and an increase in sponsors, donations have been averaging about 16 to 17 million toys each year.
Run by the US Marine Corps Reserve, Vice President of Marketing and Development Major Bill Grein believes it's a suitable organization for the Marines specifically.
"It's the Marine Corps' gift back to the communities from where our young men and women come from." Grein said.
The organization has 760 toy drop locations in stores and schools across the country to contribute to their primary goal, as mentioned on the organization's website, to "deliver, through a new toy at Christmas, a message of hope to less fortunate youngsters that will assist them in becoming responsible, productive, patriotic citizens." Donation boxes are conveniently located throughout all of the Toys "R" Us stores, including the Schaumburg location on East Golf Road.
With several toy drop locations, sophomore Emily Zachman acknowledges the convenience of the organization.
"I've seen the donation boxes in Jewel-it's a great organization," Zachman said. "It lets many people give back to people in need that aren't as fortunate as some of us are."
While the organization is founded on the basis of providing children with a gift every holiday season, its noble intentions go even deeper as Grein also expresses a concern for the parents during this holiday season.
"If parents are sick, can't work, unemployed, whatever the problem may be, they could still be seen as heroes in their kids eyes," Grein said.
There's also no better time to donate. With the preparations for the holiday season in full force, junior Imama Khawaja emphasizes contributions to this organization as soon as possible.
"Everyone is alive with the Christmas spirit and expecting gifts," Khawaja said. "The trees and the lights are already up and everyone's excited, so it's especially important to donate now."
Check out this website to donate! http://chicago-il.toysfortots.org/local-coordinator-sites/lco-sites/donate-toys.aspx
About the Writer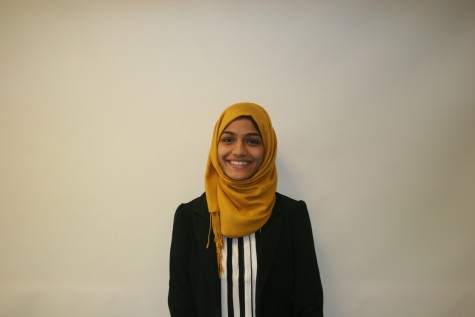 Nabeela Syed, Editor-in-Chief
Nabeela joined the Viking Logue as a sophomore, was a Features editor as a junior and is now in her senior year filling the shoes of Editor-in-Chief alongside...