Verdict reached in Ferguson, Missouri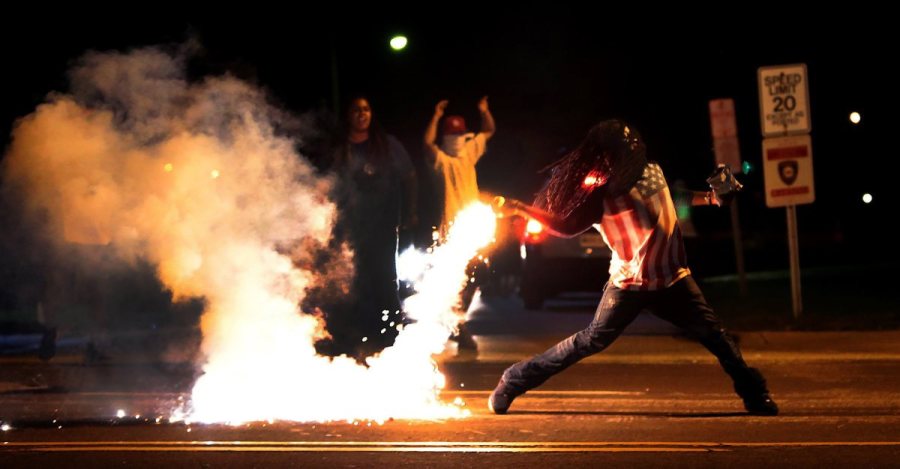 Missouri Governor Jay Nixon declared a state of emergency in Ferguson, Mo. on Nov. 17.   Ferguson  has been a hotspot of racial tension since the shooting of unarmed black teenager, Mike Brown, by Ferguson police officer Darren Wilson in mid-August.  Nixon activated the Missouri National Guard in anticipation of the riots within the state due to the decision reached on Nov. 24 by the Missouri grand jury to not indict  the Ferguson police officer.
The city of Berkeley, Mo. previously warned its citizens to stockpile food, water, medicine and other supplies as preparation for riots.  Some Ferguson officials even advised residents to acquire firearms for protection and defense.  In addition to riots in Missouri, "spillover riots" are expected in major cities such as Los Angeles and Chicago.
Social studies teacher Michael Brown, of no relation to the victim, correctly predicted there would be  a chance of activity outside of Ferguson, but stated his belief that it won't be anywhere close to the intensity of the Los Angeles riots.
"I think it's a possibility but not to the degree that Ferguson could be because of the distance between the cities," Mr. Brown said. "I don't think there will be violence, but there could be smaller scale protests."
Sophomore Danielle Shorey-Grandinetti believes that spillover protests are dependent on how well the law enforcement continues to control the riots.
"This is something that touches people around the country, so it would be easy to start larger protests around the country," Shorey-Grandinetti said. "It does depend on how responsible law enforcement decides to be, but if Ferguson was going to be a direct causation without additional events, it would have occurred already."
The behavior of the officers attempting to contain the riots after Brown's death has been a topic of discussion for Missouri officials.  Racial tensions have exploded in Ferguson, and more police brutality is only expected to heighten the riots and protests.
Senior Michael Buabeng believes more protests will erupt if police violence occurs during the riots but doesn't understand how situations like these can be completely ignored.
"It depends on the situation and location of the police officer.  Confrontations that deal with a minority teenager and white officer resulting in a fight and a teen death has recently sparked large protests and riots for the past few years even if the teen has committed an illegal act or not," Buabeng said. "It's interesting how places like Chicago and other high crimes areas with minorities get shoved away while situations like this  occur every day."
Both the protestors and officials are looking to use this incident as a way to make sure that racial profiling incidents such as these never happen again.
Shorey-Grandinetti feels that America needs to go out of its comfort zone in order to make our society more accepting.
"We need to be unapologetic about racism and discrimination in general.  We can't sweep killings under the rug and we can't let people forget about this just because it makes them uncomfortable,"  Shorey-Grandinetti said.  "Black individuals continue to be some of the most underrepresented and disrespected people in America, despite what we'd like to think, and we must acknowledge that."
About the Contributor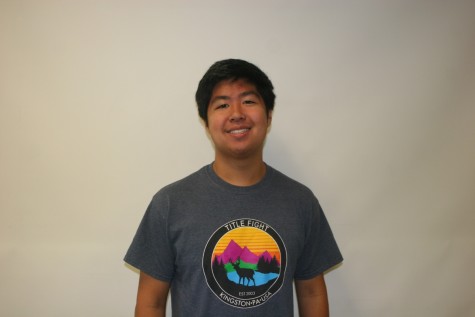 Ethan Wong, Arts and Entertainment Editor
Ethan is an Arts and Entertainment editor for the Logue and is in his senior year of high school. In addition to being an editor, Ethan is also a member...