Iqra Mustafa sets up GoFundMe in wake of devastating fire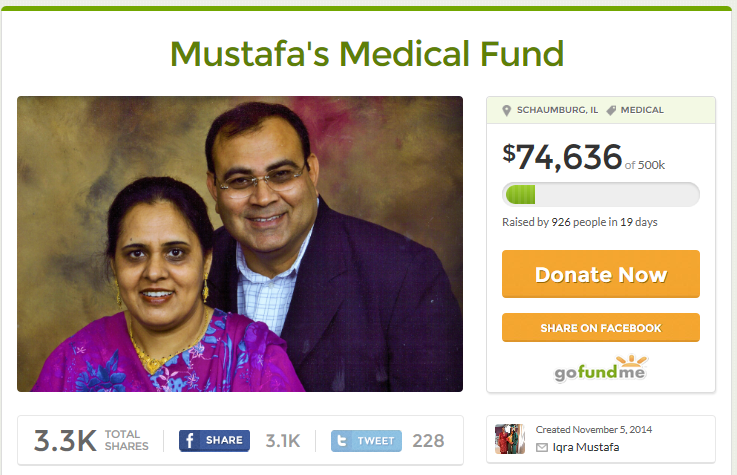 Sunju Cho and Sunha Cho
November 25, 2014
Fremd graduate Iqra Mustafa has started a GoFundMe to pay for her family's bills and expenses after a fire started in their garage on Oct. 23 and led to the death of her mother. Her father is currently in the ICU for treatment for two months.
As of Nov. 23, the fund has garnered $74,636 of the $500,000 goal in 19 days.
English teacher Angenette Fudala thinks the event is tragic and shows sympathy toward the Mustafa family.
"I would like to let the Mustafa family know how much my heart breaks for them," Fudala said. "I know they are a strong family, but any support the community can give them will be needed."
The family is struggling to pay the father's medical blls, mortgages, and other expenses.
Senior Krystian Chiu thinks that it is important to show support to the Mustafa family.
"I think the fundraising is a good idea," Chiu said. "Any little amount that people can donate will be good."
Fudala encourages the Fremd community to help the cause.
"Any donation, no matter how small, could help pay an electric bill, gas bill or put food on the table," Fudala said. "Please consider donating to help this family."
For anyone wishing to donate or share the news, visit the following link:
http://www.gofundme.com/mustafa