Massacre Haunted House breaches contact contract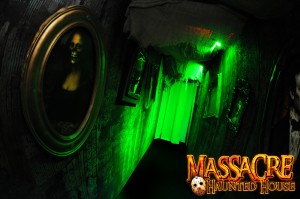 Robert Keller, who works at the Massacre Haunted House in Montgomery, Illinois, was charged for touching visitors outside the haunted house without their permission on Oct. 11. The Montgomery police received the complaint at around 9 p.m., which accused the actor, who was masquerading as a clown, of touching visitors' bodies with an object.
The Massacre's "no touching" policy is clarified on their website and states that "The actors in The Massacre will not touch you. However, they do get very close…you may get bumped into by an actor or a person in your group by accident." The website also informs that the haunted house is recommended for those who can handle being scared: "Some things the actors may do may be considered offensive…If you are easily offended then The Massacre may not be for you."
Junior Melinda Coleman believes using physical contact to scare someone in a haunted house is invasive to a visitor's social distance.
"I think a fairly wide range of behavior is acceptable, since people enter houses with the knowledge that it's supposed to be scary," Coleman said. "However, touching violates personal space and probably crosses a social boundary."
The incident took place in the haunted house's parking lot with a group of five guests. The two victims from the group, Regina Janito and her 17-years-old daughter have sued the company, arguing that they were assaulted and verbally harassed by Keller and  his unidentified co-worker.
Fremd  Police William Leyden advises students to be cautious when going into haunted houses, especially when actors are near.
"Always stay in groups, report inappropriate comments and/or behavior immediately, and be aware of your surroundings," Leyden said.
Keller was arrested and charged with battery and disorderly conduct and is no longer working with Massacre. Janito's lawsuit is first due in court in early January.
About the Writer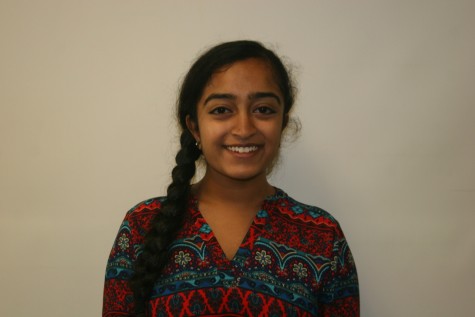 Natasha Thomas, News Editor
Natasha Thomas (senior) has been part of the Viking Logue since her freshman year. With her height of 4'9", she is the shortest editor in Logue. Natasha...