Calling all Trader Joe's fans: Trader Joe's is finally coming to Schaumburg!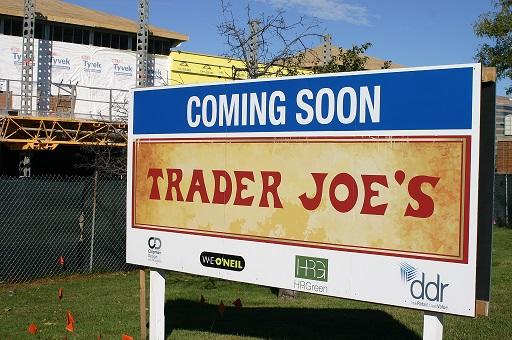 For all the Speculoos Cookie Butter fanatics, Triple Ginger Snaps enthusiasts, and organic aficionados out there, there's good news. A new Trader Joe's is opening in the Woodfield Village Green center off Golf and Meacham sometime in 2015.
Adding yet another branch to their company, organic food market Trader Joe's has expanded to find more customers seeking a creative variety of foods.The store will be a 12,500-square-foot single-tenant building, replacing a pond at the shopping center's entrance.
A new Trader Joe's nearby means easier access to healthier eating for some shoppers like sophomore Sarah Yoon.
"Trader Joe's is organic and cheaper than Whole Foods, which makes me more motivated to eat healthier," Yoon said. "Trader Joe's has a different environment than other grocery stores. Even though Trader Joe's is a chain grocery store, each Trader Joe's has a different vibe to it, unlike every Jewel looking and feeling the same. I think what is different is that it's inexpensive and healthy, which is what many people look for nowadays."
With a nautical theme throughout all the chains, Trader Joes' popular and quirky concept is what appeals to several customers. Adding to the store's festive décor, they also carry a variety of foods to attract all of their potential customers.
At the Lake Zurich branch, store captain Jayson Miller believes this variety will be the reason for the probable success of the new Trader Joe's.
"The great thing about Trader Joe's, which also attracted me, was that we have something for every customer," Miller said, "If you want to shop only organic, Traders Joe's is going to have it. If you want only natural, Trader Joe's is going to have it. And we also have some conventional items. We will hopefully pull customers from every group of people."
The arrival of this new branch is perfectly timed for nearby grocery shoppers. When popular rivals caused a decline in sales for Dominick's, the chain's stores had been replaced by it's competitors. When Dominick's stores began closing towards the end of 2013, other grocery businesses gained an opportunity to pick up their lost customers.
With two shut down Dominick's locations in close proximity to the new Trader Joe's, Social Studies teacher Michael Bruce believes these closings will benefit the new branch.
"I think in terms of replacing a supermarket with another market, it would always be positive for the community," Bruce said. "You're replacing one business with another type of business. Trader Joe's will cater to a particular type of customer so there's a possibility that it will be taking away traditional supermarkets and replacing them with more or less traditional ones people are looking for."
Even with the excitement of a new Trader Joe's, there's a great strategic reason behind the business's location. The new store is conveniently located right in front of one of the most popular shopping malls in the Chicagoland area.
Miller believes the location was mainly a way to benefit the Trader Joe's franchise.
"Hopefully, it's going to draw a lot of customers in, being right across from Woodfield," Miller said. "One thing good about Trader Joe's is that it involves the community too. For example, here in Schaumburg we do a lot of work in the community in terms of food donations and hopefully the Trader Joe's will also positively affect the Schaumburg community as well."
About the Writer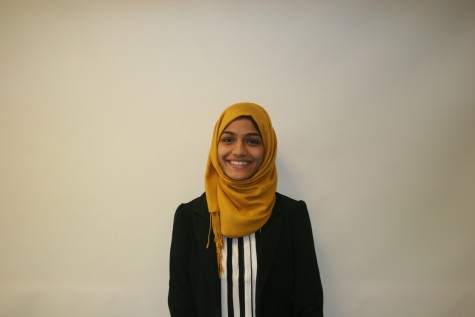 Nabeela Syed, Editor-in-Chief
Nabeela joined the Viking Logue as a sophomore, was a Features editor as a junior and is now in her senior year filling the shoes of Editor-in-Chief alongside...