Keaton soars in disappointing "Birdman"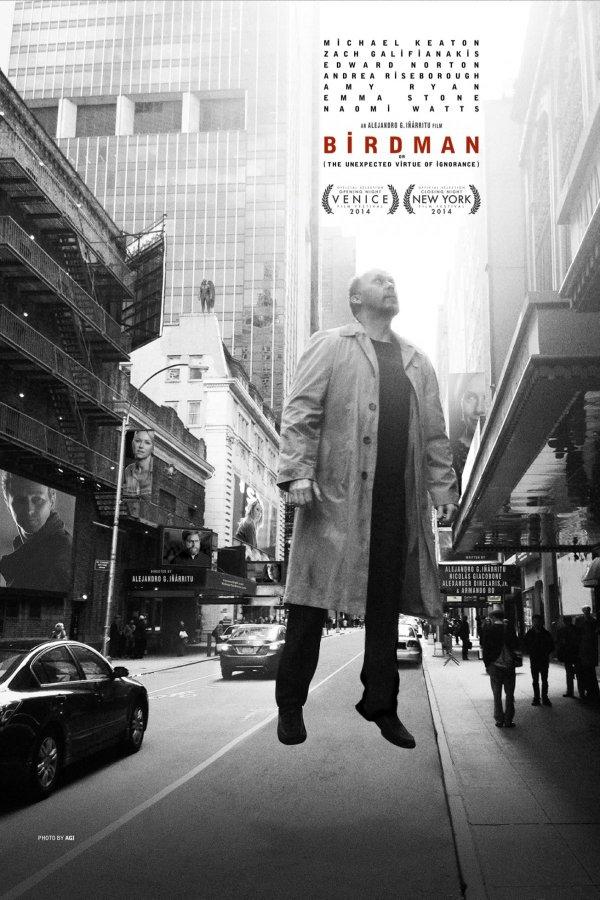 Featuring some of the most technically dazzling shots of any movie this year, filmed entirely in long, intricate tracking shots, as if the movie was unfolding in real time, Alejandro González Iñárritu's "Birdman," looks like it could have been the best movie of the year. The performances from its ensemble cast, which include Michael Keaton, Naomi Watts, Edward Norton and Emma Stone are uniformly impressive. Though it is essentially a "psychological drama," the film is also deeply funny, easily allowing it to transcend its genre. Despite all this, "Birdman" feels thrilling yet undeniably empty.
Michael Keaton stars as Riggan Thomson, a middle-aged actor who can't seem to escape the shadow of a series of comic book movies he starred in, playing a superhero named "Birdman." Looking to prove his talents as an actor outside of the franchise, Riggan writes, directs and stars in "What We Talk About When We Talk About Love," a Broadway play based on a Raymond Carver short story.
The role seems to be tailor-made for Keaton based on all the ways it channels his real life persona. Like Riggan, he found fame after starring in a superhero franchise (Batman, in his case) and other commercially successful films before eventually trying to develop a reputation as a serious actor. "Birdman" is, in a way, Keaton's version of the Carver play.
All of these parallels leads to an immediate honesty in his performance. He embodies Riggan with an intense, crazy-eyed desperation of an artist clinging to relevance while at the same time wondering if what he does truly matters. It's a role that Keaton has been waiting years for and, because of this, his performance feels imposing, important and intensely intimate.
The film itself, however, often struggles to live up to its star's efforts. Iñárritu, known for his work directing "Babel" and "Biutiful," has so many ideas for his film, presented in a way that feels so overwhelmingly frantic, that none can be properly translated onto the screen.
"Birdman" is, at once, a character study where the character is slowly losing his mind, a satire of the American entertainment industry, a slapstick comedy set within a Broadway theater, and a tender family drama. Iñárritu, who cowrote the screenplay with three other writers, is an undeniably talented director, as evidenced by his body of work as well as the ambition displayed in this project, but the sheer amount of material he's working with would feel more appropriate as a sprawling novel rather than a two-hour film.
Stripping away the real-time gimmick and Keaton's performance, "Birdman" is a story that's been told on film numerous times before: Riggan panics over the idea that he's no longer important, that he will be stuck in the past as everyone moves on to something bigger and brighter than himself. In fact, the character he plays in the Raymond Carver play is experiencing this same type of panic. The film treats this parallel as if the audience needs help understanding it, causing it to feel both heavy-handed and glaringly pretentious.
A well-trodden premise does not necessarily have to be to a film's detriment. The fact that it has been depicted so many times could be a sign of a complex and interesting story. Unfortunately, "Birdman" can never prove why its story needs to be told. Nothing it has to offer feels particular to this film or says something important that can't be found anywhere else; it all just feels slightly stale.
"Birdman" has all the hallmarks of a worthwhile film. It's a technical marvel that features one of the year's best performance. The other aspects of the movie, however, can never come together for long enough to fully reach its potential. Where it should feel original and groundbreaking, it feels oddly recycled and overstuffed. In the end, the film is just too empty to avoid being crushed by its own ambition.
About the Writer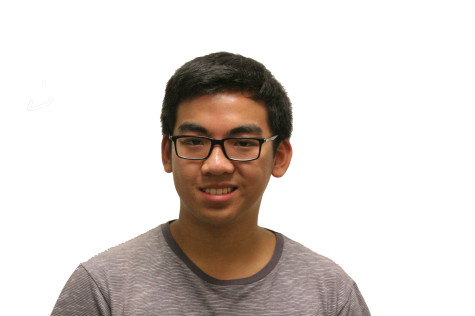 Michael Wu, Lead A&E Editor
Michael Wu is a senior at William Fremd High School and an avid reader, writer, and fan of all things art and entertainment. Michael has been an A&E...